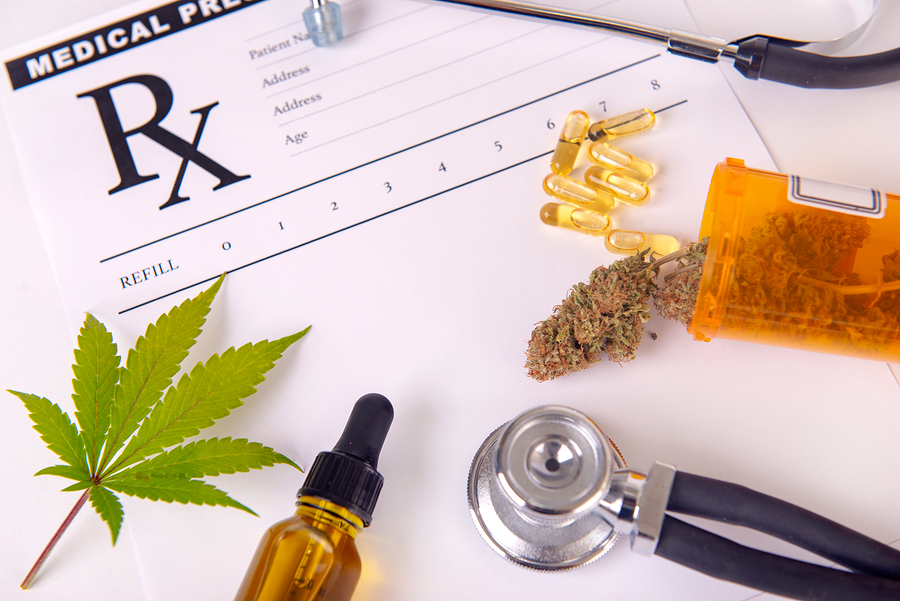 Being that medical marijuana is not legalized in all states, and presented with the numerous cannabis strains and CBD options on the market, you might find yourself overwhelmed by the prospect of going to a dispensary for the first time. Feel comforted by the fact that dispensaries aren't much different than a craft beer brewery. Yep, it's just a matter of getting there. To help you prepare for your first dispensary visit, here are some tips and insights that might assist first-time visitors:
How Do I Buy Medical Marijuana at a Dispensary?
To purchase marijuana at a medical dispensary, you must be a certified medical marijuana patient or caregiver. A medical cannabis card can be obtained by the following:
1. Receive a prescription for medical marijuana by a medical specialist such as a psychiatrist, physician or Advanced Registered Nurse Practitioner.
2. Fill out the application forms for your state to review. It is important to become familiar with your state's process and to complete the application fully.
3. You will have to pay an application fee to your state to use medical marijuana. The state fee is approximately $100 but is only a one-time payment. There are subsidies available in some states which provide discounted application fee for veterans or individuals with disabilities.
4. Prepare to wait for your medical marijuana card to arrive. Different states have different processing times. States who have recently adopted medical marijuana tend to have slower processing times which could last up to several months.
Where Do I Purchase Medical Marijuana?
Typically, there will be several medical marijuana dispensaries located near you. A dispensary must be approved by the state as a certified distributor of medical marijuana. The medical marijuana industry is competitive, therefore, there are different products that are offered by different brand names. It's important to find a reliable dispensary with a good reputation to help you in the process. Dispensaries may sometimes be referred to as "compassion clinics" or "wellness clinics". Most of the time, these institutions offer additional treatment and various therapies in addition to medical marijuana.
Which Cannabis Strain Is For Best for Me?
The different strains of cannabis refer to the different psychoactive effects that are associated with one type of cannabis flower. Sativa cannabis encourages physical activity and creativity whereas Indica cannabis is used for relaxation, relief from anxiety or chronic pain. Additionally, there are Sativa-Indica hybrids which are used to treat patients with more complex ailments due to hybrids possessing qualities of both strains.
Going to a dispensary for the first time doesn't have to be stressful. The key to having a successful experience as a first-time patient at a dispensary is to ask a lot of questions concerning different strains and different methods of administering medical cannabis.
It's also wise to choose a dispensary with a good reputation. These recommendations can provide a pathway to relief and fulfilling treatment.