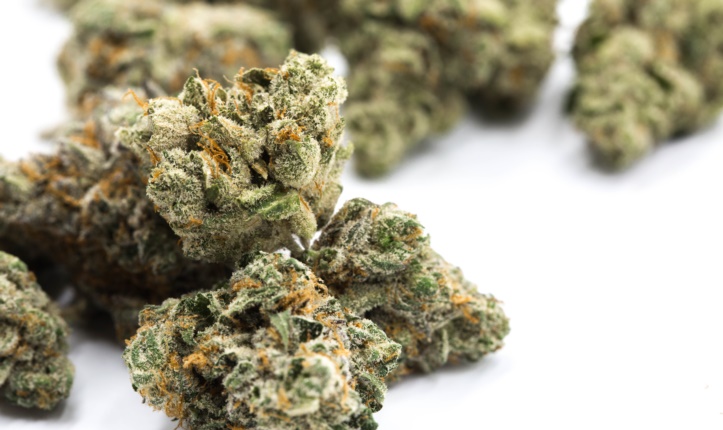 Northern Lights is a well-known strain of cannabis that is highly praised by growers, medical users, and recreational users alike. This strain is an almost entirely pure Indica-dominant strain, made up of 90% Indica and 10% Sativa. Northern Lights is believed to be composed of an Indica strain from the Afghani region and a landrace Sativa originating from Thailand.
Landrace strains are strains that spread all over different areas when traders would buy them and then take them to other regions with them. THC levels can vary widely based on different growers and techniques, averaging in the mid-twenties but ranging anywhere for 16%-30%. CBD levels are virtually non-existent at less than 0.01%.
Northern Lights has been crossed with a wide variety of other strains to create highly popular cross-strains such as Shiva Skunk and Super Silver Haze. Other numbered Northern Lights variants are used to develop more cross-strains, especially with the exact original strain becoming harder to come across. The desire to continue creating new varieties has lowered the growth of older origin strains.
Appearance, Aroma, and Taste
Buds of Northern Lights are known for being deep green, resinous buds that sometimes contain some purple and blue hues. These buds resemble the Aurora Borealis for which it is named after, layered with a coating of crystals. The taste is described as earthy, pungent with sweet undertones, and occasionally a hint of lemon. The aroma emanates a combination of sweet-to-spicy, bitter, and citrus. The combination of the taste and smell is reminiscent of the middle of a temperate forest.
Effects, Medical Uses, and Benefits
Northern Lights requires little usage to provide desired effects. As compared to Sativa-dominant strains that contain an intense cerebral, energetic, uplifting experience that can increase focus, Northern Lights instead brings a mellow high. The mind and body become highly relaxed, racing thoughts become slowed, and eventually, a sedative effect kicks in.
A variety of medical uses are available, including analgesic pain relief, increases appetite in those struggling to maintain a healthy intake, the relaxing of the mind treats stress and depression, and the sedative effect helps those struggling with insomnia.
The best time to use the Northern Lights strain is late evening or night time. This strain pairs well with meditative and other relaxing activities. Consumption in large amounts is cautioned against, as it could lead to the commonly known adverse side effects such as dizziness, anxiety, paranoia, and nausea.
Growing Northern Lights
Growing Northern Lights is an excellent choice for novice growers. This strain thrives in sunny settings without too much heat or cold. Another reason for being such an easy strain to grow is its hardiness. Northern Lights can do well in various sized pots, is more pest-resistant than many other strains, isn't prone to bud rot, and is resilient to spider mites. The average plant for this strain grows to around 3.9 feet indoors and 6.5 feet outdoors. Growth time is only 7-8 weeks and it yields a bountiful harvest.
Popular Sellers and Where to Buy
Highly-recommended sellers that growers prefer to buy from consistently include Sensi Seeds, Nirvana, Seedsman, and SeedSupreme. Prices range hugely based on quality, whether the seeds are regular or feminized, and in what quantity the seeds are bought. If you're looking for Northern Lights products ready for consumption, the popularity of this strain and its close variations keeps them in high demand at many dispensaries.