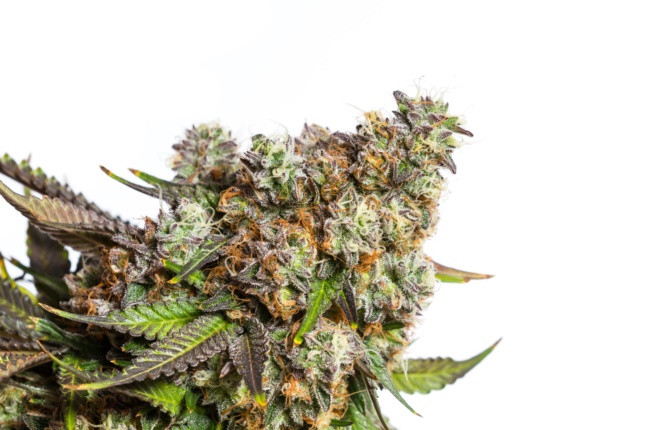 If you're looking for a popular hybrid strain packed with flavor and medicinal benefits, the Girl Scout Cookies strain is a great pick. This strain is a mix of OG Kush and Durbin Poison and it originates from California.
An Indica/Sativa Blend
The Girl Scout Cookies Strain is a unique Indica and Sativa blend. OG Kush makes up about 60 percent of this strain, while the Durbin Poison makes up the other 40 percent. OG Kush typically creates a quick high with a sudden drop which can leave you feeling a bit sluggish-you'll appreciate how Durbin Poison makes this transition a bit smoother. Girl Scout Cookies offers a feeling of relaxed euphoria for a mellow high. This strain is also known for treating stress, anxiety and depression.
CBD/THC Content Levels
Growers have been able to elevate THC levels to an average of 25% to 28% in the Girl Scout Cookies Strain, which is pretty impressive.
Flavor and Aroma
Girl Scout Cookies tends to have a citrusy taste, though it's not overly sweet. It has a nice earthy flavor with a peppery twist that lowers the sweet citrus flavor to present a minty flavor that also tastes somewhat like chocolate. This strain also has a unique aroma. With Durbin Poison providing an earthy smell with a touch of sweetness and OG Kush's prevailing lemon undertones, users report an aroma similar to that of pine trees. Girl Scout Cookies offers an immediate feeling of happiness and euphoria, the kind that gives way to creativity and serenity. It's a popular strain that's known for treating stress and depression.
Growing Process and Origin
Growers can expect this strain to flower in about nine to ten weeks. Plants heights vary, but they tend to reach around 30 inches tall (overall, a pretty short stature for cannabis). Girl Scout Cookies can be grown in both indoor and outdoor settings. For maximum growth, airflow must be consistent, and the lower portion of the plan must be regularly pruned if you want it to reach its potential.