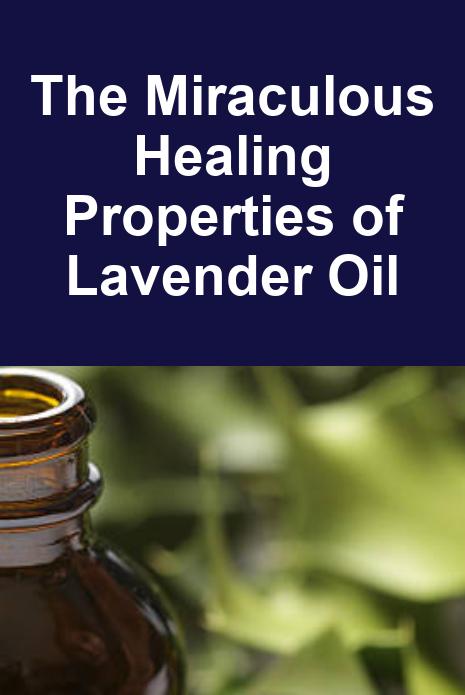 Introduction
Lavender oil has been hailed as a miracle worker when it comes to healing. With its delicate purple flowers and calming scent, this essential oil has been used for centuries for its soothing and therapeutic properties. From relieving stress to promoting sleep, lavender oil has proven to be a versatile and powerful remedy.
Known for its antiseptic and analgesic qualities, lavender oil can aid in the healing of minor cuts, burns, and insect bites. Its natural antibacterial properties make it a gentle yet effective cleanser for the skin, helping to reduce inflammation and soothe irritation. With its calming aroma, lavender oil can also be used as a natural stress reliever, promoting relaxation and aiding in anxiety relief.
The versatile nature of lavender oil extends beyond its medicinal benefits. It can also be used in aromatherapy, massage, and skincare products. Whether applied topically or added to a diffuser, this oil has the power to transform your well-being and enhance your daily routine.
Discover the miraculous healing properties of lavender oil and unlock the potential of this ancient remedy in your life.
History And Origins Of Lavender Oil
Lavender oil has a rich history dating back to ancient times. Its origins can be traced to the Mediterranean region, where it was first cultivated by the ancient Egyptians and Romans. The Egyptians used lavender oil in their embalming process, while the Romans used it for its fragrance and healing properties.
Throughout history, lavender oil has been used for a variety of purposes. In the Middle Ages, it was believed to ward off evil spirits and protect against the plague. During World War I, lavender oil was used as an antiseptic to treat wounds on the battlefield.
The Science Behind Lavender Oil'S Healing Properties
The healing properties of lavender oil can be attributed to its chemical composition. Lavender oil contains over 100 active compounds, including linalool and linalyl acetate, which have been shown to have anti-inflammatory, analgesic, and antimicrobial effects.
When applied topically, lavender oil can penetrate the skin and promote the healing of minor cuts, burns, and insect bites. Its antiseptic properties help to prevent infection, while its analgesic properties provide relief from pain and discomfort. Additionally, lavender oil's anti-inflammatory properties can help reduce redness and swelling.
Inhaling the aroma of lavender oil can also have therapeutic effects. The scent of lavender has been shown to activate certain receptors in the brain that promote relaxation and reduce anxiety. This makes lavender oil an ideal choice for aromatherapy and stress relief.
Common Uses Of Lavender Oil
Lavender oil is incredibly versatile and can be used in a variety of ways. One of the most common uses is in skincare products. Its gentle yet effective cleansing properties make it a popular ingredient in cleansers, toners, and moisturizers. Lavender oil can help reduce inflammation, soothe irritation, and promote overall skin health.
In addition to skincare, lavender oil is widely used in aromatherapy. When diffused, the calming aroma of lavender oil can create a peaceful and relaxing environment. This makes it a popular choice for promoting sleep and reducing stress and anxiety.
Lavender oil can also be used in massage. When combined with a carrier oil, such as almond or jojoba oil, lavender oil can be applied to the skin to promote relaxation and relieve muscle tension.
Benefits Of Using Lavender Oil For Skin Care
Lavender oil offers numerous benefits for the skin. Its natural antibacterial properties help to cleanse and purify the skin, making it an effective treatment for acne-prone skin. Lavender oil can also help regulate sebum production, reducing oily skin and preventing clogged pores.
Furthermore, lavender oil's anti-inflammatory properties can help soothe irritated and sensitive skin. It can reduce redness, swelling, and itchiness, making it an excellent choice for those with conditions like eczema or psoriasis.
In addition to its healing properties, lavender oil has a pleasant aroma that can enhance the sensory experience of skincare products. Its calming scent can help relax the mind and promote a sense of well-being.
Lavender Oil For Hair And Scalp Health
Lavender oil is not only beneficial for the skin but also for hair and scalp health. It can help promote hair growth by improving blood circulation to the scalp. By stimulating hair follicles, lavender oil can encourage the growth of thicker and stronger hair.
Lavender oil also has antimicrobial properties that can help combat dandruff and scalp infections. Its soothing properties can relieve itchiness and irritation, leaving the scalp healthy and balanced.
To incorporate lavender oil into your hair care routine, you can add a few drops to your shampoo or conditioner. Alternatively, you can create a DIY hair mask by mixing lavender oil with a carrier oil, such as coconut or jojoba oil, and applying it to your scalp and hair.
The Calming Effects Of Lavender Oil For Stress And Anxiety
One of the most well-known benefits of lavender oil is its ability to promote relaxation and reduce stress and anxiety. The aroma of lavender oil has a calming effect on the nervous system, helping to alleviate feelings of tension and promote a sense of tranquility.
Studies have shown that inhaling lavender oil can reduce anxiety levels and improve mood. Its scent has been found to activate certain neurotransmitters in the brain, such as serotonin, which is responsible for regulating mood and emotions.
To experience the calming effects of lavender oil, you can add a few drops to a diffuser or inhale directly from the bottle. You can also create a relaxing bath by adding a few drops of lavender oil to warm water.
Lavender Oil For Sleep And Relaxation
Lavender oil is often used as a natural remedy for insomnia and sleep-related issues. Its soothing aroma can help calm the mind and promote deep, restful sleep.
Research has shown that lavender oil can improve sleep quality and increase the amount of time spent in deep sleep. Its sedative properties can help reduce insomnia symptoms and improve overall sleep satisfaction.
To enhance your sleep routine, you can diffuse lavender oil in your bedroom before bedtime or apply a few drops to your pillowcase. You can also create a relaxing bedtime ritual by adding lavender oil to a warm bath or using it in a massage oil.
How To Use Lavender Oil Safely
While lavender oil is generally safe to use, it is important to use it responsibly and follow proper guidelines. Here are a few safety tips to keep in mind:
1. Always dilute lavender oil with a carrier oil, such as almond, coconut, or jojoba oil, before applying it to the skin.
2. Conduct a patch test before using lavender oil topically to check for any allergic reactions or sensitivities.
3. Avoid using lavender oil on broken or irritated skin.
4. Do not ingest lavender oil unless under the guidance of a qualified healthcare professional.
5. Store lavender oil in a cool, dark place away from direct sunlight to preserve its potency.
By using lavender oil safely, you can enjoy its numerous benefits without any adverse effects.
Conclusion: Incorporating Lavender Oil Into Your Wellness Routine
Lavender oil has truly earned its reputation as a miraculous healer. From its ancient origins to its modern-day uses, this versatile essential oil offers a wide range of benefits for the body, mind, and spirit.
Whether you're looking to soothe irritated skin, relieve stress, or promote better sleep, lavender oil can be a valuable addition to your wellness routine. By harnessing the power of lavender oil, you can enhance your overall well-being and experience the transformative effects of this ancient remedy.
Discover the miraculous healing properties of lavender oil and unlock its potential in your life today.
—
*Note: The above content is for informational purposes only and does not constitute medical advice. If you have any specific concerns or medical conditions, please consult with a healthcare professional before using lavender oil.*