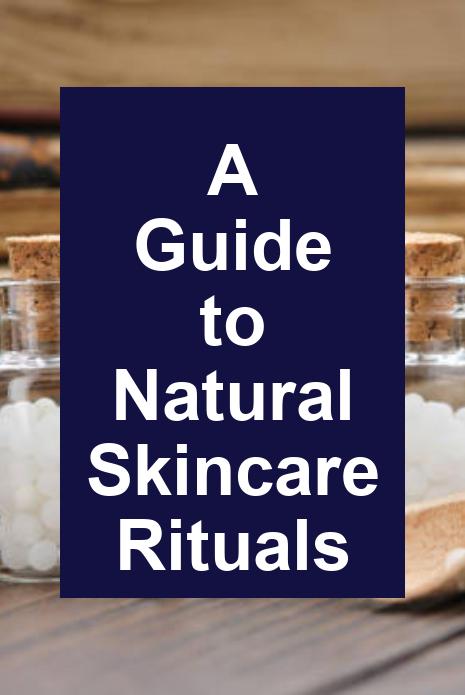 Welcome to the world of natural skincare rituals, where self-care meets the power of Mother Nature. In this comprehensive guide, we will delve into the secrets of creating a truly nourishing and effective skincare routine using only the best natural ingredients.
Benefits Of Using Natural Skincare Products
When it comes to skincare, the benefits of using natural products are numerous. Natural skincare products are formulated with ingredients that come straight from nature, such as plant extracts, essential oils, and botanicals. These ingredients are rich in vitamins, antioxidants, and minerals that nourish and replenish the skin, leaving it healthy and radiant.
Unlike commercial skincare products that are often laden with harmful chemicals, natural skincare products are free from synthetic additives, harsh preservatives, and artificial fragrances. This means that they are less likely to cause skin irritations, allergies, or other adverse reactions.
Not only are natural skincare products better for your skin, but they are also better for the environment. Many commercial skincare products contain ingredients that are harmful to the planet, such as microplastics and chemical pollutants. By choosing natural skincare, you are making a conscious choice to support sustainable and eco-friendly practices.
Common Harmful Ingredients In Commercial Skincare Products
It's important to be aware of the harmful ingredients that are commonly found in commercial skincare products. Ingredients such as parabens, sulfates, and phthalates have been linked to various health issues, including hormone disruption, skin irritations, and even cancer.
Parabens, for example, are preservatives that are commonly used in skincare products to prevent the growth of bacteria and mold. However, they have been found to mimic estrogen in the body, which can disrupt the hormonal balance and potentially lead to reproductive issues.
Sulfates, on the other hand, are foaming agents that are often used in cleansers and shampoos. They can strip the skin of its natural oils, leading to dryness and irritation. Additionally, sulfates can also be contaminated with a known carcinogen called 1,4-dioxane.
Phthalates are another group of chemicals that are commonly used in skincare products to enhance fragrance. However, they have been linked to reproductive and developmental issues, as well as hormone disruption.
By choosing natural skincare products, you can avoid these harmful ingredients and reduce your exposure to potentially dangerous chemicals.
Understanding Your Skin Type
Before diving into a natural skincare routine, it's important to understand your skin type. This will help you choose the right products and tailor your routine to address your specific skin concerns.
There are five main skin types: normal, dry, oily, combination, and sensitive. Each skin type has its own unique characteristics and requires different care.
Normal skin is well-balanced, with a healthy complexion and few imperfections. Dry skin tends to feel tight and flaky, often lacking moisture. Oily skin produces excess sebum, leading to a shiny appearance and potential breakouts. Combination skin is a mix of both oily and dry areas, with some parts of the face being oilier than others. Sensitive skin is easily irritated and prone to redness and reactions.
By identifying your skin type, you can choose skincare products that are specifically formulated to address your skin's needs, helping you achieve the best possible results.
Essential Steps In A Natural Skincare Routine
Now that you have a better understanding of your skin type, let's explore the essential steps in a natural skincare routine. These steps will help you cleanse, nourish, and protect your skin, ensuring a healthy and glowing complexion.
1. Cleansing: Start by cleansing your skin to remove dirt, impurities, and excess oil. Opt for a gentle cleanser that is free from harsh chemicals and artificial fragrances. Massage the cleanser onto damp skin using circular motions, then rinse with lukewarm water.
2. Toning: After cleansing, it's important to tone your skin to restore its pH balance and prepare it for the next steps in your routine. Choose a natural toner that is alcohol-free and contains soothing ingredients like rose water or witch hazel. Apply the toner to a cotton pad and gently swipe it across your face and neck.
3. Moisturizing: Moisturizing is a crucial step in any skincare routine, as it helps to hydrate and nourish the skin. Look for a natural moisturizer that is suitable for your skin type and contains ingredients like shea butter, aloe vera, or jojoba oil. Apply a small amount of moisturizer to your face and neck, massaging it in using upward motions.
4. Sun protection: Protecting your skin from the harmful effects of the sun is essential for maintaining a youthful complexion. Choose a natural sunscreen with SPF 30 or higher and apply it generously to your face and any exposed areas of your body. Remember to reapply every two hours, especially if you're spending time outdoors.
Diy Natural Skincare Recipes
If you're feeling adventurous, why not try your hand at creating your own natural skincare products? DIY recipes allow you to customize your skincare routine and ensure that you're using only the best ingredients for your skin.
Here are a few simple DIY recipes to get you started:
1. Homemade Face Mask: Mix 1 tablespoon of raw honey with 1 teaspoon of turmeric powder and 1 teaspoon of plain yogurt. Apply the mask to your face and leave it on for 15-20 minutes before rinsing off with warm water. This mask will help brighten your complexion and reduce inflammation.
2. DIY Facial Oil: Combine 1 ounce of jojoba oil with 5 drops of lavender essential oil and 3 drops of frankincense essential oil. Mix well and store in a dark glass bottle. Apply a few drops of the oil to your face and neck after cleansing and toning for a nourishing and calming effect.
Choosing The Right Natural Skincare Brands
When it comes to choosing natural skincare brands, it's important to do your research and look for companies that prioritize quality, transparency, and sustainability.
Look for brands that use certified organic ingredients and have a commitment to sourcing ethically and sustainably. Check for third-party certifications such as USDA Organic, Ecocert, or COSMOS to ensure that the products meet stringent standards.
Additionally, consider the packaging of the products. Opt for brands that use recyclable or biodegradable packaging to minimize your environmental impact.
Some popular natural skincare brands that have gained a reputation for their commitment to quality and sustainability include Herbivore Botanicals, Tata Harper, and Dr. Hauschka.
Incorporating Self-Care Practices Into Your Skincare Routine
Skincare is not just about the products you use; it's also about the rituals and self-care practices that accompany them. Taking the time to pamper yourself and indulge in a skincare routine can have a profound impact on your overall well-being.
Here are a few self-care practices you can incorporate into your skincare routine:
1. Morning meditation: Start your day with a few minutes of meditation or deep breathing exercises. This will help you set a positive intention for the day and reduce stress.
2. Facial massage: Take a few extra minutes to massage your face and neck while applying your moisturizer or facial oil. This will not only enhance the absorption of the products but also stimulate blood circulation and promote a healthy glow.
3. Evening relaxation: Before bed, create a calming atmosphere by dimming the lights, lighting a scented candle, or playing soft music. This will help you unwind and prepare for a restful night's sleep.
Natural Skincare Myths Debunked
As with any topic, there are several myths and misconceptions surrounding natural skincare. Let's debunk some of the most common ones:
1. Natural products don't work as well as synthetic ones: This is simply not true. Natural skincare products can be just as effective, if not more, than their synthetic counterparts. The key is to choose high-quality products that are formulated with potent natural ingredients.
2. Natural skincare is only for people with sensitive skin: Natural skincare is suitable for all skin types, not just sensitive skin. Many natural ingredients, such as aloe vera and chamomile, have soothing and calming properties that can benefit all skin types.
3. Natural skincare is expensive: While it's true that some natural skincare products can be pricier than their commercial counterparts, there are also many affordable options available. Additionally, DIY recipes can be a cost-effective way to incorporate natural ingredients into your skincare routine.
Conclusion And Final Tips For A Successful Natural Skincare Journey
Congratulations! You have now embarked on a journey to radiant beauty through natural skincare rituals. By choosing natural products, understanding your skin type, and incorporating self-care practices, you are well on your way to achieving a healthy and glowing complexion.
Remember to always read ingredient labels, do your research, and choose brands that align with your values. Experiment with DIY recipes and find the ones that work best for your skin. And most importantly, enjoy the process and embrace the transformative power of nature.
Here's to a lifetime of radiant beauty and self-care!
—
This blog article is a comprehensive guide to natural skincare rituals. It covers the benefits of using natural skincare products, common harmful ingredients in commercial skincare products, understanding your skin type, essential steps in a natural skincare routine, DIY natural skincare recipes, choosing the right natural skincare brands, incorporating self-care practices into your skincare routine, debunking natural skincare myths, and concludes with final tips for a successful natural skincare journey. With a focus on both education and inspiration, this guide aims to empower readers to embrace the transformative power of nature in their skincare routines.