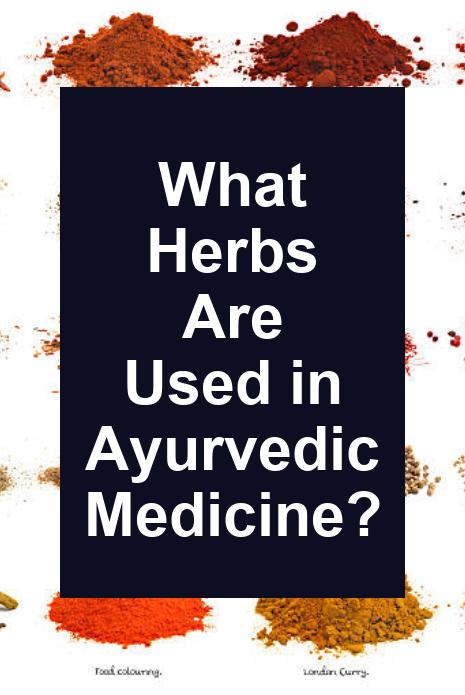 Welcome to the world of Ayurvedic medicine, a holistic approach to health and wellness that has been practiced for thousands of years. If you're curious about the herbs used in Ayurveda and their benefits, you're in the right place. In this article, we'll explore the fascinating world of Ayurvedic herbs and their various uses.
Understanding The Role Of Herbs In Ayurvedic Medicine
Ayurvedic medicine, an ancient practice originating in India, emphasizes the balance of mind, body, and spirit for overall well-being. One of the key aspects of Ayurveda is the use of herbs to support and restore health.
In Ayurveda, herbs are considered to have specific qualities and energies that can influence our physical and mental well-being. These herbs are believed to work synergistically with the body's natural healing mechanisms, promoting balance and harmony.
Key Principles Of Ayurvedic Herbology
Ayurvedic herbology is based on the principles of the three doshas: Vata, Pitta, and Kapha. According to Ayurveda, each individual has a unique combination of these doshas, which determines their physical and mental characteristics.
The selection of herbs in Ayurvedic medicine is based on the individual's dosha constitution and the specific imbalances they may be experiencing. For example, if someone has an excess of the Pitta dosha, cooling herbs like coriander and fennel may be recommended to restore balance.
Common Herbs Used In Ayurvedic Medicine
Many herbs play a vital role in Ayurvedic medicine, each offering unique qualities and therapeutic benefits. Let's explore some of the most commonly used herbs in Ayurveda:
1. Ashwagandha: Known as the "Indian ginseng," Ashwagandha is a popular adaptogenic herb that helps the body cope with stress and promotes overall vitality. It is also used to improve energy levels, support the immune system, and enhance cognitive function.
2. Brahmi: Brahmi is a renowned herb for its ability to enhance memory and cognitive function. It is often used to support mental clarity, focus, and overall brain health.
3. Turmeric: This vibrant yellow herb is well-known for its powerful anti-inflammatory properties. Turmeric is commonly used in Ayurvedic medicine to support joint health, promote healthy digestion, and provide immune support.
Benefits And Uses Of Popular Ayurvedic Herbs
Ayurvedic herbs offer a natural and gentle way to promote wellness. Each herb has its own unique set of benefits and uses. Here are some of the popular Ayurvedic herbs and their specific benefits:
1. Ashwagandha: Ashwagandha is known for its ability to reduce stress and anxiety, improve sleep quality, boost energy levels, and support hormonal balance.
2. Brahmi: Brahmi is used to enhance memory, concentration, and overall cognitive function. It is also believed to have a calming effect on the mind, making it useful for stress management.
3. Turmeric: Turmeric is a potent anti-inflammatory herb that can help reduce pain and inflammation in the body. It is also used to support digestion, liver health, and promote radiant skin.
Ayurvedic Herbal Formulations And Preparations
In Ayurveda, herbs are often combined with other herbs and ingredients to form powerful formulations. These formulations can be in the form of powders, tablets, capsules, or herbal teas. Here are some common Ayurvedic herbal formulations and preparations:
1. Chyawanprash: Chyawanprash is a traditional Ayurvedic herbal jam made from a blend of herbs, spices, and honey. It is known for its immune-boosting properties and is often consumed daily to support overall health and well-being.
2. Triphala: Triphala is a blend of three fruits – Amalaki, Bibhitaki, and Haritaki. It is used to support healthy digestion, detoxification, and regular bowel movements.
3. Herbal teas: Ayurvedic herbal teas, also known as infusions, are made by steeping herbs in hot water. These teas are often used to support specific health concerns, such as digestion, relaxation, or immune support.
Ayurvedic Herbal Remedies For Common Health Conditions
Ayurvedic medicine offers a wide range of herbal remedies for common health conditions. Here are a few examples:
1. Digestive issues: Herbs like ginger, fennel, and peppermint are commonly used in Ayurvedic medicine to support healthy digestion, relieve gas and bloating, and soothe an upset stomach.
2. Sleep disturbances: Herbs like chamomile, valerian, and brahmi are used to promote relaxation, relieve anxiety, and support restful sleep.
3. Skin problems: Ayurvedic herbs like neem, turmeric, and aloe vera are used to soothe and heal various skin conditions, such as acne, eczema, and psoriasis.
Precautions And Considerations When Using Ayurvedic Herbs
While Ayurvedic herbs are generally safe when used correctly, it's important to exercise caution and seek guidance from a qualified Ayurvedic practitioner. Here are some precautions and considerations to keep in mind:
1. Quality and sourcing: Ensure that you're purchasing Ayurvedic herbs from reputable sources that follow good manufacturing practices. Look for organic and sustainably sourced herbs whenever possible.
2. Dosage and duration: Follow the recommended dosage guidelines provided by a qualified practitioner. Avoid taking herbs for extended periods without proper guidance.
3. Allergies and interactions: If you have any known allergies or are taking medications, consult with a healthcare professional before introducing new herbs into your routine. Some herbs may interact with certain medications.
Where To Find Ayurvedic Herbs And Products
Ayurvedic herbs and products can be found in various forms, including powders, capsules, teas, and oils. Here are some places where you can find Ayurvedic herbs and products:
1. Ayurvedic clinics and wellness centers: These establishments often have a wide range of Ayurvedic herbs and formulations available for purchase.
2. Online retailers: There are several reputable online retailers that specialize in Ayurvedic herbs and products. Ensure that you're purchasing from a trusted source.
3. Local health food stores: Many health food stores carry a selection of Ayurvedic herbs and products. Check with your local store to see what they have available.
Conclusion And Final Thoughts
Ayurvedic medicine has stood the test of time, offering a holistic approach to health and wellness. The herbs used in Ayurveda have a long history of use and are known for their therapeutic benefits. From Ashwagandha to Turmeric, these herbs can support various aspects of our well-being, from reducing stress to enhancing cognitive function.
As with any form of medicine, it's important to approach Ayurvedic herbs with respect and seek guidance from a qualified practitioner. By understanding the role of herbs in Ayurvedic medicine and using them mindfully, we can tap into the power of nature to support our overall health and well-being. So why not explore the incredible world of Ayurvedic herbs and experience the benefits for yourself?
Remember, Ayurvedic medicine is a comprehensive system that takes into account various factors, including diet, lifestyle, and emotional well-being. So, while herbs play an important role, it's equally important to embrace a holistic approach to health and wellness. With this in mind, you can embark on a journey of self-discovery and well-being through the incredible world of Ayurvedic medicine.
For more information on Ayurvedic herbs and their uses, consult with a qualified Ayurvedic practitioner who can provide personalized recommendations based on your unique needs and constitution.
Sources:
– National Center for Complementary and Integrative Health (NCCIH)
– The Ayurvedic Institute