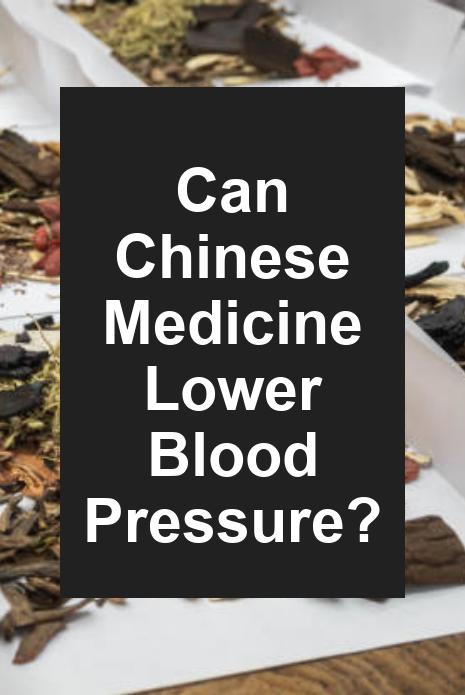 In today's fast-paced world, high blood pressure has become a common health concern affecting millions of lives. While conventional medicine offers various treatment options, many individuals are turning to alternative therapies like Chinese medicine in their quest for lower blood pressure. But can Chinese medicine really help in this regard? In this article, we explore the potential benefits and effectiveness of Chinese medicine in lowering blood pressure levels.
Understanding Blood Pressure And Its Implications
Before delving into the potential benefits of Chinese medicine for lowering blood pressure, it's important to understand what blood pressure is and why it matters. Blood pressure refers to the force exerted by the blood against the walls of the arteries as the heart pumps it around the body. It is measured using two numbers: systolic pressure (the top number) and diastolic pressure (the bottom number). High blood pressure, also known as hypertension, occurs when these numbers are consistently elevated.
High blood pressure can have serious implications for one's health, increasing the risk of heart disease, stroke, and other cardiovascular conditions. It can also put strain on vital organs such as the heart, kidneys, and brain. Therefore, it is crucial to manage and lower blood pressure levels to maintain overall well-being.
Traditional Chinese Medicine Approach To Lowering Blood Pressure
Chinese medicine, with its foundation in ancient wisdom and holistic approach to health, focuses on balancing the body's energy, known as qi. According to Chinese medicine principles, hypertension is seen as an imbalance within the body, which can be addressed through various therapeutic methods.
The traditional Chinese medicine approach to lowering blood pressure involves a combination of herbal remedies, acupuncture, and lifestyle modifications. This holistic approach aims to address the root causes of the imbalance and restore harmony within the body. By targeting the underlying imbalances, Chinese medicine seeks to not only alleviate symptoms but also promote overall health and well-being.
Acupuncture For Blood Pressure Regulation
One of the key components of Chinese medicine is acupuncture, a practice that involves inserting thin needles into specific points on the body. Acupuncture is believed to stimulate the body's energy flow and restore balance, promoting healing and well-being. In the context of blood pressure regulation, acupuncture is thought to help by reducing stress, promoting relaxation, and improving circulation.
Several studies have explored the effects of acupuncture on blood pressure, with promising results. One study published in the Journal of Alternative and Complementary Medicine found that acupuncture can lead to a significant decrease in both systolic and diastolic blood pressure. Another study published in the journal Medical Acupuncture showed that acupuncture can help regulate blood pressure by influencing the sympathetic and parasympathetic nervous systems.
Herbal Remedies For Hypertension
In addition to acupuncture, Chinese medicine also utilizes herbal remedies to address hypertension. These herbal remedies are formulated based on traditional Chinese medicine principles and are believed to have properties that can help lower blood pressure.
One commonly used herb in Chinese medicine for hypertension is Danshen (Salvia miltiorrhiza). This herb is thought to have anti-inflammatory and antioxidant effects, which can help protect the blood vessels and promote better blood flow. Another herb, Huang Qin (Scutellaria baicalensis), is believed to have diuretic and antihypertensive properties, making it useful in managing high blood pressure.
Dietary Recommendations For Reducing Blood Pressure
Chinese medicine emphasizes the importance of a balanced and healthy diet in maintaining overall health and well-being. When it comes to blood pressure management, certain dietary recommendations can be beneficial.
A key aspect of the Chinese medicine diet for hypertension is reducing the intake of foods that are considered "hot" or "spicy" in nature. These foods, such as chili peppers and garlic, are believed to increase internal heat and exacerbate the imbalance that leads to high blood pressure. Instead, the focus is on consuming foods that have a cooling or neutralizing effect, such as leafy greens, cucumbers, and fruits like pears and watermelon.
Lifestyle Changes To Support Blood Pressure Management
In addition to herbal remedies and dietary adjustments, Chinese medicine emphasizes the importance of lifestyle modifications in managing blood pressure. These lifestyle changes are aimed at reducing stress, promoting relaxation, and supporting overall well-being.
One common lifestyle practice in Chinese medicine is qigong, a form of gentle exercise that combines movement, breath control, and meditation. Qigong is believed to help balance the body's energy, reduce stress, and improve circulation, all of which can contribute to lower blood pressure.
Incorporating stress-reducing activities such as meditation, tai chi, and yoga can also be beneficial for blood pressure management. These practices help calm the mind, promote relaxation, and reduce the negative effects of stress on the body.
Studies And Research On The Effectiveness Of Chinese Medicine For Blood Pressure
While Chinese medicine has a long history of use in treating various health conditions, including hypertension, it's important to examine the scientific evidence to assess its effectiveness.
Several studies have explored the impact of Chinese medicine on blood pressure, with mixed results. A systematic review published in the journal BMC Complementary and Alternative Medicine examined the findings of multiple studies and concluded that Chinese herbal medicine may have potential effects in reducing blood pressure. However, the review also highlighted the need for more rigorous research to confirm these findings and determine the optimal treatment approaches.
Integrating Chinese Medicine With Conventional Treatments
It's worth noting that Chinese medicine should not be seen as a replacement for conventional medical treatments for hypertension. Instead, it can be used as a complementary approach to support overall blood pressure management.
If you are considering incorporating Chinese medicine into your blood pressure management plan, it is essential to consult with a qualified practitioner who can provide personalized guidance and ensure that it is safe and appropriate for your specific needs.
Conclusion: The Potential Of Chinese Medicine In Lowering Blood Pressure
While the potential benefits of Chinese medicine for lowering blood pressure are promising, further research is needed to fully understand its efficacy and optimal use. Chinese medicine offers a holistic approach to blood pressure management, focusing on addressing the root causes of imbalance within the body.
By combining therapies such as acupuncture, herbal remedies, dietary adjustments, and lifestyle modifications, Chinese medicine aims to restore balance and promote overall well-being. However, it is important to work with a qualified practitioner and integrate Chinese medicine with conventional treatments for hypertension to ensure a comprehensive and safe approach to blood pressure management.
In conclusion, Chinese medicine holds potential in the quest for lower blood pressure, offering an alternative approach that emphasizes holistic healing and balance within the body. As more research is conducted and knowledge advances, Chinese medicine may prove to be a valuable addition to the range of treatment options available for individuals seeking to manage their blood pressure levels effectively.