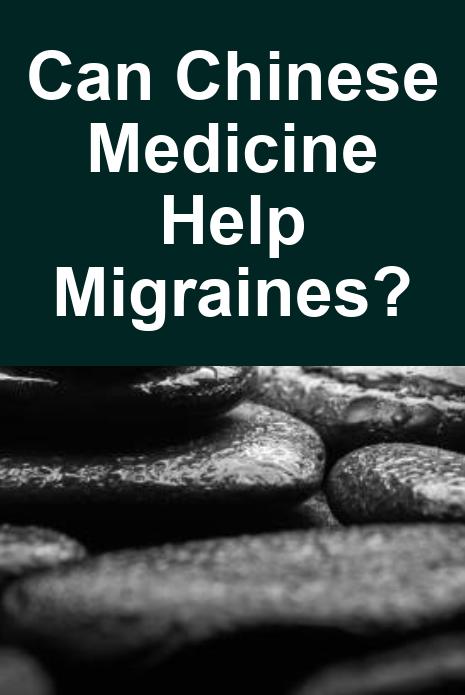 Are you tired of suffering from migraine attacks and looking for a natural solution? Chinese medicine might just be the answer you've been searching for. With its holistic approach, Chinese medicine aims to address the root cause of migraines rather than just alleviating symptoms. In this article, we will explore the potential benefits of Chinese medicine in managing and preventing migraines.
Overview Of Chinese Medicine And Its Principles
Chinese medicine, rooted in the philosophy of Yin and Yang, focuses on balancing the body's energy (Qi) flow to promote overall well-being. It views the body as an interconnected system, where imbalances can lead to various health issues, including migraines. Chinese medicine practitioners believe that migraines are often caused by stagnant energy or blockages in the body.
The Concept Of Yin And Yang In Chinese Medicine
In Chinese medicine, the concept of Yin and Yang represents opposing forces that need to be in balance for optimal health. Yin is associated with qualities such as coolness, darkness, and rest, while Yang represents heat, light, and activity. When Yin and Yang are imbalanced, it can lead to disruptions in the body's energy flow, which may manifest as migraines.
Understanding The Role Of Qi In Migraines
Qi, often referred to as the life force or vital energy, plays a crucial role in Chinese medicine. It flows through the body's meridians, or energy channels, and is essential for maintaining good health. When Qi becomes blocked or deficient, it can result in various health problems, including migraines. Chinese medicine aims to restore the flow of Qi and balance its distribution to alleviate migraine symptoms.
Common Chinese Medicine Techniques For Migraine Relief
Chinese medicine offers a range of techniques that can be used to relieve migraines. One of the most well-known practices is acupuncture. Acupuncture involves the insertion of thin needles into specific points on the body to stimulate the flow of Qi and restore balance. Several studies have shown that acupuncture can help reduce the severity and frequency of migraine attacks, possibly by stimulating the release of endorphins and improving blood flow.
Acupuncture For Migraines
Acupuncture for migraines typically involves targeting specific points on the head, face, and hands. The acupuncturist will carefully select these points based on the individual's symptoms and overall health. The needles used in acupuncture are very thin and are inserted painlessly into the skin. Many people find acupuncture to be a relaxing and enjoyable experience, often reporting immediate relief from migraine symptoms.
Herbal Remedies For Migraines
In addition to acupuncture, Chinese medicine utilizes various herbal remedies to treat migraines. Feverfew and butterbur are two herbs that have shown promise in preventing migraines when used in combination with other treatments. Feverfew, a plant native to Europe, has anti-inflammatory properties and may help reduce the frequency and intensity of migraines. Butterbur, another herb commonly used in Chinese medicine, has been found to be effective in preventing migraines by reducing inflammation and relaxing blood vessels.
Dietary And Lifestyle Recommendations For Migraine Prevention
Chinese medicine also emphasizes the importance of dietary and lifestyle changes in managing migraines. Certain foods, such as caffeine, alcohol, processed meats, and artificial sweeteners, are believed to trigger migraines in some individuals. Chinese medicine practitioners may recommend avoiding these trigger foods and instead focus on a diet rich in fruits, vegetables, whole grains, and lean proteins. Regular exercise, stress management techniques, and adequate sleep are also important for maintaining overall well-being and reducing the frequency of migraines.
Case Studies And Success Stories Of Chinese Medicine For Migraines
There have been numerous case studies and success stories documenting the effectiveness of Chinese medicine in managing migraines. In one study, researchers found that acupuncture combined with herbal medicine significantly reduced the frequency and intensity of migraines in participants. Many individuals who have tried Chinese medicine for migraines have reported a significant improvement in their symptoms and overall quality of life.
Conclusion And Key Takeaways
While Chinese medicine may not work for everyone, it offers a natural and holistic approach to managing migraines that is worth exploring. By addressing the root cause of migraines and restoring balance to the body, Chinese medicine can provide long-term relief and prevention. Acupuncture, herbal remedies, and dietary and lifestyle changes are all important components of a comprehensive Chinese medicine treatment plan. If you're tired of relying on medication and seeking a more natural solution, consider incorporating Chinese medicine into your migraine management strategy.
In conclusion, Chinese medicine offers a unique perspective and approach to treating migraines. Its focus on restoring balance and harmony to the body's energy flow sets it apart from conventional Western medicine. If you're looking for a natural solution to manage and prevent migraines, consider consulting a Chinese medicine practitioner to explore the possibilities that this ancient practice holds.