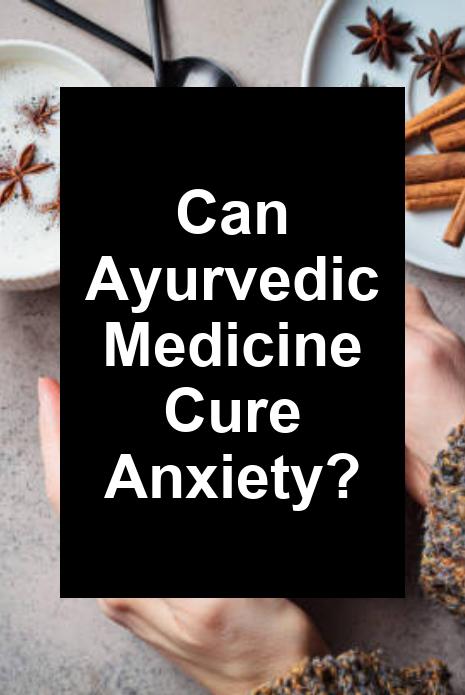 Are you tired of battling anxiety? Constant worry and stress taking a toll on your quality of life? Ayurvedic medicine may hold the answers you're seeking. In recent years, there has been a growing interest in using Ayurveda as a holistic approach to treating anxiety.
Understanding Anxiety And Its Causes
Anxiety is a common mental health disorder affecting millions of people worldwide. It is characterized by excessive and persistent worry, fear, and apprehension. While occasional anxiety is a normal part of life, chronic anxiety can significantly impact a person's overall well-being.
The causes of anxiety can vary from person to person. It can be triggered by stressful life events, genetic factors, imbalances in brain chemistry, or a combination of several factors. Understanding the root cause of anxiety is crucial in finding an effective treatment.
Ayurvedic Approach To Treating Anxiety
Ayurveda, an ancient Indian system of medicine, takes a holistic approach to health and wellness. According to Ayurveda, anxiety is caused by an imbalance in the doshas, which are the fundamental energies that govern the body and mind. The three doshas – Vata, Pitta, and Kapha – need to be in balance for optimal health.
Ayurvedic treatment for anxiety aims to restore the balance of the doshas through various methods, including herbal remedies, lifestyle changes, and therapeutic practices. By addressing the root cause of anxiety, Ayurveda offers a comprehensive approach to managing this condition.
Ayurvedic Herbs For Anxiety Relief
One of the key aspects of Ayurvedic medicine for anxiety is the use of herbs. Ayurvedic practitioners often prescribe specific herbs to help reduce anxiety symptoms and promote relaxation. One such herb is Ashwagandha, an adaptogenic herb commonly used in Ayurveda.
Ashwagandha has been shown to have anxiolytic properties, meaning it can help reduce anxiety levels. Studies have suggested that Ashwagandha may modulate the body's stress response, lower cortisol levels, and promote feelings of calmness and relaxation.
In addition to Ashwagandha, other Ayurvedic herbs like Brahmi, Jatamansi, and Shankhpushpi are also known for their anxiety-relieving properties. These herbs work by supporting the nervous system, reducing stress, and promoting a sense of well-being.
Ayurvedic Lifestyle Practices For Managing Anxiety
In Ayurveda, lifestyle plays a significant role in maintaining overall health and well-being. Adopting certain lifestyle practices can help manage anxiety and promote a sense of balance. Here are some Ayurvedic lifestyle practices that can be beneficial for anxiety management:
1. Daily Routine: Following a consistent daily routine, known as "Dinacharya," can help create structure and stability in your life. This includes waking up and going to bed at the same time, eating meals at regular intervals, and incorporating self-care practices like meditation and yoga.
2. Yoga and Meditation: Yoga and meditation are an integral part of Ayurvedic medicine. These practices help calm the mind, reduce stress, and promote relaxation. Incorporating a regular yoga and meditation practice into your daily routine can significantly help manage anxiety.
3. Breathing Exercises: Deep breathing exercises, known as "Pranayama," can help regulate the breath and activate the body's relaxation response. Practicing pranayama techniques like alternate nostril breathing or belly breathing can help reduce anxiety and promote a sense of calm.
Ayurvedic Diet For Anxiety Reduction
In Ayurveda, diet plays a vital role in maintaining a healthy mind and body. Certain foods and dietary habits can aggravate anxiety, while others can help reduce it. Here are some Ayurvedic dietary recommendations for anxiety reduction:
1. Warm and Nourishing Foods: Choose warm, cooked foods that are easy to digest. Avoid cold, raw, and processed foods, as they can disrupt digestion and aggravate anxiety. Opt for nourishing foods like soups, stews, cooked vegetables, and whole grains.
2. Herbal Teas: Incorporate calming herbal teas into your daily routine. Chamomile, lavender, and holy basil teas are known for their calming properties and can help reduce anxiety.
3. Avoid Stimulants: Limit or avoid caffeine, alcohol, and tobacco, as they can worsen anxiety symptoms. Instead, opt for herbal teas or caffeine-free alternatives.
Ayurvedic Therapies For Anxiety
In addition to herbal remedies and lifestyle practices, Ayurveda offers various therapeutic modalities that can help manage anxiety. These therapies aim to create a sense of relaxation, balance, and harmony in the mind and body. Some of the commonly used Ayurvedic therapies for anxiety include:
1. Abhyanga: Abhyanga is a form of Ayurvedic massage that involves the application of warm oil to the body. This therapeutic massage helps relax the muscles, calm the nervous system, and promote deep relaxation.
2. Shirodhara: Shirodhara is a technique that involves pouring a continuous stream of warm oil onto the forehead. This therapy is deeply relaxing and helps calm the mind, reduce stress, and promote a sense of peace.
3. Panchakarma: Panchakarma is a comprehensive Ayurvedic detoxification and rejuvenation therapy. It involves a series of treatments, including herbal oil massages, steam therapy, and herbal enemas. Panchakarma helps remove toxins from the body, balance the doshas, and promote overall well-being.
Scientific Research On Ayurvedic Medicine For Anxiety
While Ayurveda has been practiced for thousands of years, scientific research on its effectiveness in treating anxiety is still limited. However, some studies have shown promising results. For example, a randomized controlled trial published in the Journal of Clinical Psychiatry found that Ashwagandha significantly reduced anxiety symptoms in participants compared to a placebo.
It's important to note that more research is needed to fully understand the potential benefits and mechanisms of Ayurvedic medicine for anxiety. However, many individuals have reported positive experiences and relief from anxiety symptoms through Ayurvedic treatments.
Precautions And Considerations When Using Ayurvedic Medicine For Anxiety
Before starting any Ayurvedic treatment for anxiety, it's crucial to consult with a qualified Ayurvedic practitioner. They can assess your individual needs, medical history, and guide you in choosing the most appropriate remedies and therapies. It's important to remember that Ayurvedic medicine is a holistic approach and requires a personalized treatment plan.
It's also essential to continue any conventional treatments prescribed by your healthcare provider while incorporating Ayurvedic medicine for anxiety. Ayurveda can be used as a complementary therapy, but it should not replace conventional medical care.
Conclusion
While research on Ayurvedic medicine for anxiety is still emerging, it offers a unique and holistic approach to managing this condition. With its emphasis on personalized treatment plans, herbal remedies, lifestyle practices, and therapeutic modalities, Ayurveda can complement conventional anxiety treatments.
If you're considering Ayurvedic medicine for anxiety relief, consult with a qualified Ayurvedic practitioner who can guide you on the most suitable remedies and therapies for your individual needs. Remember, each person's experience with anxiety is unique, and finding the right approach may require patience and exploration.
In conclusion, while Ayurvedic medicine may not be a cure-all for anxiety, it can be a valuable tool in your journey towards balanced mental and emotional well-being.