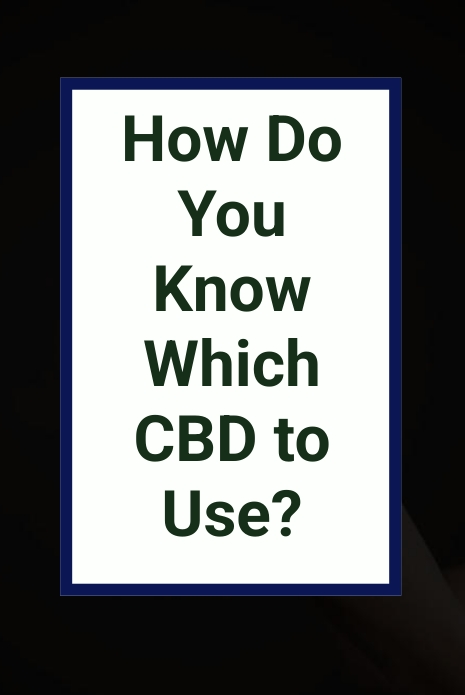 Are you feeling overwhelmed by the numerous CBD products on the market and struggling to determine which one is right for you? You're not alone. With the ever-growing popularity of CBD, it's no wonder that the options seem endless. But fear not, because we're here to help you navigate this confusing landscape and find the perfect CBD product that suits your needs. Whether you're looking for pain relief, stress reduction, or simply curious about the benefits of CBD, understanding how to choose the right product is essential. In this guide, we'll break down the different types of CBD, discuss factors to consider when making your selection, and provide expert tips to ensure you make an informed decision. So, let's dive in and discover how you can confidently choose the CBD product that's best for you.
Understanding CBD
Before we delve into the various CBD products available, let's start by understanding what CBD is. CBD, short for cannabidiol, is a naturally occurring compound found in the cannabis plant. It is one of over a hundred compounds known as cannabinoids. Unlike THC, another well-known cannabinoid, CBD does not produce any psychoactive effects. Instead, it is believed to offer a range of potential health benefits, including pain relief, reduced anxiety and depression, improved sleep, and more.
CBD works by interacting with the body's endocannabinoid system (ECS), which plays a crucial role in regulating various bodily functions such as mood, pain sensation, immune response, and sleep. By stimulating the ECS, CBD can help restore balance and promote overall well-being. With this understanding, let's explore the different types of CBD products available.
Different Types Of CBD Products
CBD products come in various forms, each with its own unique characteristics. Here are the most common types:
1. CBD oil: CBD oil is one of the most popular CBD products on the market. It is made by extracting CBD from the cannabis plant and diluting it with a carrier oil, such as hemp seed oil or coconut oil. CBD oil is typically taken sublingually (under the tongue) using a dropper, allowing for quick absorption into the bloodstream. It can also be added to food or beverages.
2. CBD capsules: CBD capsules are a convenient option for those who prefer a pre-measured dosage. They contain CBD oil encased in a softgel or hard-shell capsule, making them easy to swallow. CBD capsules are a discreet way to incorporate CBD into your daily routine, and they provide a consistent dosage with no guesswork.
3. CBD topicals: CBD topicals include creams, lotions, balms, and salves that are applied directly to the skin. They are often used for localized relief, such as soothing sore muscles or reducing inflammation. CBD topicals do not enter the bloodstream, but they can still provide targeted benefits to specific areas of the body.
4. CBD edibles: CBD edibles come in various forms, including gummies, chocolates, and beverages. They offer a tasty and convenient way to consume CBD, making them popular among those who don't enjoy the taste of CBD oil. CBD edibles are absorbed through the digestive system, so their effects may take longer to kick in compared to other methods.
5. CBD vapes: CBD vapes involve inhaling CBD-infused vapor using a vape pen or vaporizer device. Vaping allows for quick absorption of CBD into the bloodstream through the lungs. However, it's important to note that the long-term effects of vaping are still being studied, and it may not be suitable for everyone.
Now that we've covered the different types of CBD products, let's discuss the factors you should consider when choosing the right CBD product for your needs.
Factors To Consider When Choosing CBD
1. Purpose: Determine why you want to use CBD. Are you seeking pain relief, stress reduction, better sleep, or something else? Different CBD products may be more suitable for specific purposes. For example, CBD topicals are ideal for localized pain, while CBD capsules provide a convenient daily dosage.
2. CBD concentration: Consider the concentration of CBD in the product. This is usually listed in milligrams (mg) on the packaging. Higher concentrations may be more potent and provide stronger effects, but they may also come with a higher price tag. Start with a lower concentration and gradually increase if needed.
3. Full-spectrum vs. broad-spectrum vs. CBD isolate: CBD products can be categorized as full-spectrum, broad-spectrum, or CBD isolate. Full-spectrum products contain all the naturally occurring compounds found in the cannabis plant, including trace amounts of THC (less than 0.3%). Broad-spectrum products contain all the compounds except THC, while CBD isolate is pure CBD with no other cannabinoids. Consider your preferences and any potential drug testing requirements when choosing between these options.
4. Product quality and source: Look for CBD products that are sourced from organically grown hemp and produced using high-quality extraction methods. Third-party lab testing is crucial to ensure purity, potency, and absence of contaminants. Check for Certificates of Analysis (COAs) that provide detailed information about the product's quality.
5. Brand reputation: Research the brand's reputation and customer reviews. Look for established brands that have a track record of producing reliable and effective CBD products. A reputable brand will be transparent about their sourcing, manufacturing processes, and testing procedures.
By considering these factors, you can narrow down your options and find a CBD product that aligns with your needs and preferences. However, it's important to note that determining the appropriate CBD dosage and potency is also crucial for a positive experience.
CBD Dosage And Potency
One of the challenges when using CBD is finding the right dosage that works for you. The optimal dosage can vary depending on factors such as body weight, metabolism, the severity of the condition, and individual sensitivity. It's always best to start with a low dosage and gradually increase until you achieve the desired effects.
It's worth noting that CBD is generally well-tolerated, and there is no known risk of overdosing. However, taking excessive amounts may result in mild side effects such as drowsiness, dry mouth, or changes in appetite. If you're unsure about the appropriate dosage, consult with a healthcare professional who is knowledgeable about CBD.
When it comes to potency, higher concentrations of CBD may provide stronger effects, but they may not be necessary for everyone. It's important to find a balance between potency and affordability. Consider your needs and start with a lower potency product before adjusting as necessary.
Reading CBD Product Labels
Reading CBD product labels is essential for understanding what you're buying. Here are a few key things to look for:
1. CBD content: Check the CBD content per serving or per bottle. This will give you an idea of the CBD concentration in the product.
2. Other ingredients: Take note of any other ingredients used in the product, especially if you have any allergies or dietary restrictions.
3. THC content: If you want to avoid THC altogether, ensure that the product is labeled as THC-free or contains less than 0.3% THC.
4. Batch/lot number: Look for a batch or lot number, which indicates that the product has undergone third-party lab testing. This allows you to access the corresponding lab reports for verification.
Researching CBD Brands
When it comes to CBD, not all brands are created equal. It's important to research and choose reputable brands that prioritize quality and transparency. Here are some tips for researching CBD brands:
1. Company history: Look for information about the company's background, mission, and values. Established brands with a history of producing high-quality CBD products are often a safer choice.
2. Sourcing and extraction methods: Find out where the brand sources its hemp and how it extracts CBD. Look for companies that use organically grown hemp and employ safe extraction methods, such as CO2 extraction.
3. Third-party lab testing: Ensure that the brand conducts third-party lab testing on its products. This ensures transparency and verifies the potency, purity, and absence of contaminants.
4. Customer reviews and testimonials: Read customer reviews and testimonials to gauge the brand's reputation and the effectiveness of its products. Authentic reviews can provide valuable insights into the overall customer experience.
Taking the time to research and choose reputable CBD brands can help ensure that you're getting a safe and effective product.
Consulting With A Healthcare Professional
While CBD is generally considered safe, it's always a good idea to consult with a healthcare professional before using CBD, especially if you have any pre-existing medical conditions or are taking other medications. A healthcare professional can provide personalized advice based on your specific circumstances and help you determine if CBD is right for you.
Additionally, if you're considering using CBD for a specific health condition, a healthcare professional can offer insight into the potential benefits and any potential interactions with your current treatment plan.
CBD Product Quality And Third-Party Testing
Quality is paramount when it comes to CBD products. To ensure that you're getting a high-quality product, look for brands that conduct third-party testing. Third-party testing involves sending samples of the product to an independent laboratory for analysis. This verifies the potency, purity, and absence of contaminants such as pesticides, heavy metals, and residual solvents.
Reputable brands will make their lab reports, also known as Certificates of Analysis (COAs), readily available to customers. These reports provide detailed information about the product's CBD content, cannabinoid profile, and the presence of any contaminants. By reviewing the COAs, you can make an informed decision and have peace of mind knowing what you're consuming.
Conclusion
Choosing the right CBD product can seem like a daunting task, given the vast array of options available. However, armed with the knowledge of different CBD types, factors to consider, and tips for researching brands, you can confidently navigate the CBD market and find a product that suits your needs.
Remember to consider your specific goals, dosage requirements, and preferences when selecting a CBD product. Read product labels, research brands, and consult with a healthcare professional if needed. By taking these steps, you can ensure that you're choosing a high-quality CBD product that offers the potential benefits you seek.
The world of CBD is constantly evolving, and as research continues, more information and options will become available. Stay informed, stay curious, and embrace the potential benefits that CBD can offer. Happy CBD shopping!