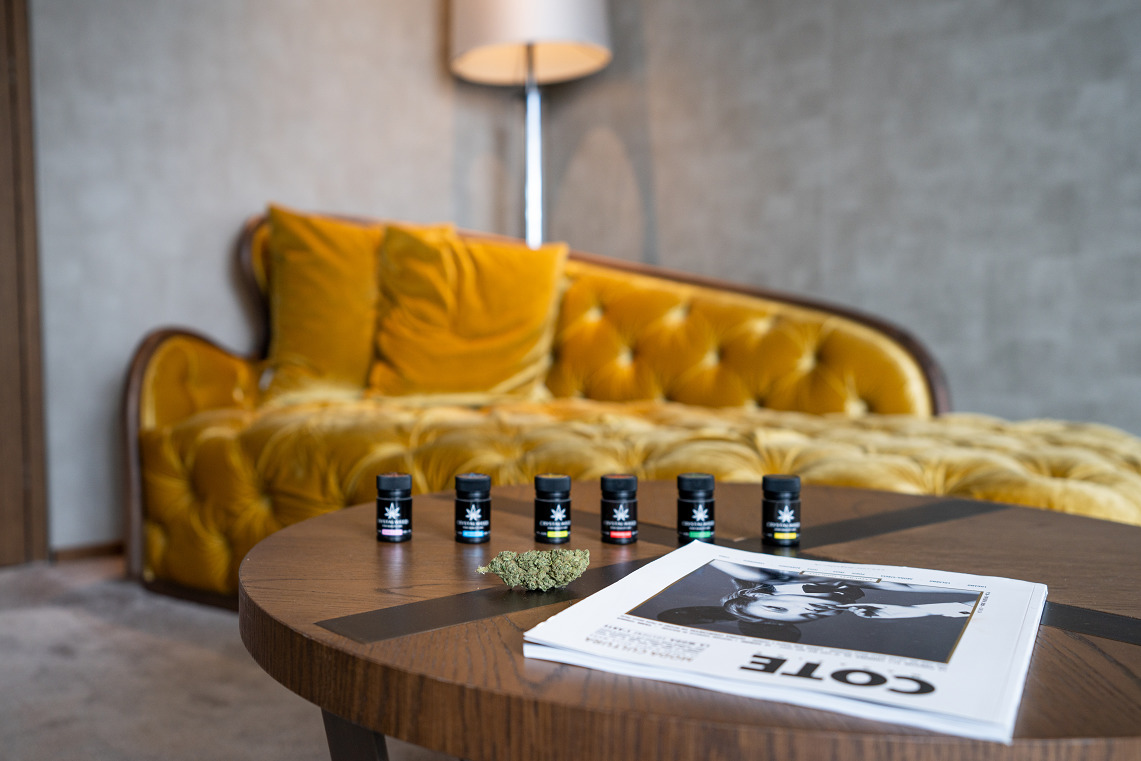 Growing your own weed is hugely rewarding. You get to spend time working with nature, there are opportunities for problem-solving, and in the end, you can enjoy the fruits of your labor. The problem is that cannabis can be one monster of a plant. Growing it in small spaces can seem intimidating, especially if you're living in an apartment.
Luckily, growing weed in an apartment is just as simple as growing it anywhere else. Some basic preparation before you grow will help you make the most of even the smallest studio. As long as you have four square feet available, you can grow weed.
Weed gardens confined to small spaces are known as micro grows. These grows focus on getting the most out of a small space, and usually involve just a few plants. Micro grows are the perfect style for apartment growing. They leave floorspace for other activities and they use fewer resources than larger operations.
Setting Up a Micro Grow
The first step of a successful micro grow is making sure you have a good spot for a grow. An ideal grow spot is away from the flow traffic in your home and near a window. Micro grows benefit from a relatively sealed environment, so there should be room for some kind of drape around the grow area. Read more here about how to set up a successful indoor grow tent for your micro grow.
You also need to have enough head room for the full growth of the plants. Even moderately-sized plants can reach five feet tall from the top of the pot. An open part of your floor the size of a wardrobe or dresser is a good spot for one or two plants. A space the size of a twin-sized bed can foster three to six moderate plants. Look at your space and decide what size will work best for you.
Next, you need to check that you're prepared for heat. Larger grows have more cubic volume than micro grows. That means that there is more room for heat from lights and equipment to dissipate. In a micro grow, that's not the case.
Since heat can build up quickly in a micro grow, you should choose your starter equipment based on heat-reduction. Instead of hot lights like incandescent bulbs or HIDs, look for LED lights. Watst for watt, LED lights are brighter and produce less heat. That's a win-win. As a bonus, LED lights are more focused than HIDs. More of the light they produce shines directly onto the plants, instead of the walls. That makes for better efficiency.
You should also choose your growth medium based on your location. A small grow doesn't have a ton of room for error. Since you'll only have a few plants, the simplest option is usually soil. It's easy to maintain, it holds water relatively well, and each plant can have its own pot.
Larger grows can see benefits from using hydroponics, but the efficiency doesn't make up for the set-up cost for micro grows. It's easier to water two or three plants every day or so than set up an entire hydroponic system. Stick with soil and you'll make your life a lot simpler.
Getting or making a grow tent will help keep the grow from taking over a whole room. Many weed grows have bright lights shining 20 hours a day. If you're growing in a smaller apartment, that will drive you crazy over time. A grow tent keeps the light contained and lets you create a micro climate for your micro grow.
Many grow tents come with everything you need for a small grow. You can also put together your own setup if you have unusual needs. The most important thing is making sure that the grow tent fits the dimension of the space you have. Measure your area before you buy.
Grow tents also come with ventilation fans in most cases. If you're making your own tent, make sure to figure out ventilation. Even the best LED light will generate some heat. Getting some fans to blow out heat and keep air circulating will keep your plants from baking before they help you get baked.
Finally, when you're working in a tight space, the most important decision is what strain you choose to grow. Look for smaller strains. You will likely get the best yield per plant with bushy indica hybrid strains. Do your research and look for strains that don't have a lot of vertical stretch for the best results.
You should also get clones or feminized seeds if you're working a micro grow. If you only have two to four plants, a single male or hermed plant can cut down your harvest dramatically. Getting guaranteed-female plants will keep you from wasting time, effort, and nutrients on a plant that you can't harvest.
Setting up an apartment grow might take a little time, but it's worth it. Getting things set up right in the beginning will save you a lot of stress and time in the long run. Your plants will thrive immediately instead of limping along as you try to figure things out.
Plant Maintenance During the Grow
Once you're ready to grow, there are some things to monitor. Cannabis needs different levels of light as it grows. Plants will use more water as they get older, which means humidity will increase. You should check in on your plants every day to see how things are going. Combined with some basic automation, you'll have a delicious harvest in no time.
Automation
You should always automate your light cycles, even in a micro grow. Your plants need as much light as possible when they're in the vegetative stage. They also need a regular schedule. It's all too easy to forget to turn lights off if you're doing it yourself. Even worse, you might forget to turn them back on, and then your plants will starve. It's not worth the worry.
Instead, get a basic wall timer and connect it to your lights. Some lights also come with a built-in timer. If so, use it. A timer lets you set the 20-4 on/off light cycle that helps most vegging cannabis strains thrive. Once you decide to switch the plants to flowering, the timer can be flipped to a 12-12 cycle. That's the signal for your plants to start producing the flowers that you want to harvest.
You can also put fans on timers if you want. If you're using LED lights, then there's no real point to running your ventilation fans when the lights are off. Save yourself some electricity by automating your fans, too.
Nutrients
All cannabis plants benefit from nutrients, but it's important to be careful in small grows. Soil holds onto nutrients for a while, and smaller strains don't need as many nutrients as monster plants. It's better to err on the side of fewer nutrients than too many. Over-fertilizing your plants will lead to nutrient burn, which can be difficult to fix.
Read the instructions on your nutrients carefully. If they give dosages for different sizes of pots, follow their guidelines. Otherwise, it's safest to start at a half dose and slowly work your way up while keeping an eye on your plants.
Training
Small grows give you the chance to practice training techniques. You want to keep plants shorter, but you also want an even canopy. There are a few options for making the most of your space.
Low-Stress Training: Tying down the tallest branches of your plants so side branches can grow to the light. The simplest option for any strain.
Screen of Green Growing: One step above low-stress training. Install a trellis horizontally over your plants and weave the branches through to spread them out.
Topping: Trimming the tops of your plants encourages them to grow extra branches. Their energy is then split between branches, slowing upward expansion.
Super Cropping: Topping on steroids. If you're confident in your gardening skills, it can maximize your harvests quickly.
How to Grow Weed in a Closet
One common apartment grow strategy is to grow your plants in a closet. This gives you a predetermined space that's easy to keep sealed. Closets do have a few peculiarities to keep in mind, though. In particular, ventilation becomes the most important part of your grow.
Since closets are enclosed, insulated places, you must figure out ventilation before starting the grow. If your closet has an air vent already installed, that's ideal. Otherwise, you may need to make a DIY ventilation option.
If you don't mind modifying the space, you can install a vent by the ceiling and place a fan to blow out warm air. A less-permanent option is to replace the closet door with a cheaper option that has a vent installed. You can hold onto the old door and put it back if you move. Finally, you can just leave the closet door open most of the time, and close it when you have guests.
Growing weed in a small space can result in a harvest to make anyone proud. When you're growing two or three plants, you can pay attention to the smallest details. The result will be a truly personal grow that doubles as a rewarding hobby.