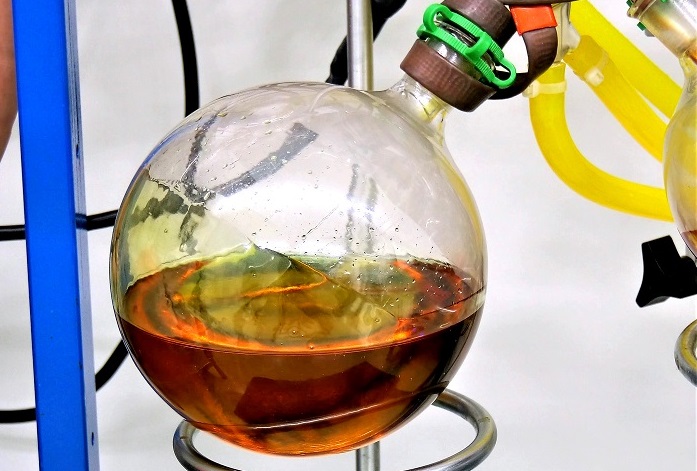 Every plant of every kind including cannabis has terpenes. These are the components responsible for the lovely aroma of plants and flowers. It's also why different types of cannabis strains smell different and some stronger than others. Terpenes keep predators away from plants as well as attracting predators who consume the plants' predators.
The terpenes in cannabis are not only responsible for the plant's distinctive smell, but they play a part in healing us. When you inhale lavender or rose essential oils, you're inhaling anti-anxiety properties. When you inhale cannabis, you're breathing in insomnia, anxiety, depression, and pain relief. What are some of these terpenes, and what do they do?
Ocimene
Usually used in perfumes, ocimene is a terpene found in mint, basil, oregano, parsley, tarragon, orchids, and mangoes. It has a sweet earthy aroma. One of ocimene's components is curcumin.
This component has many effects on our health. Antibacterial, antiviral, antimicrobial, and anti-inflammatory are just a few. This component is useful in wound healing and arthritis. Considering it's found in many herbs and spices, its dosage shouldn't be a problem. Just use it as you would tarragon or turmeric.
Linalool
Found in high levels of various indica strains of cannabis, this component presents as deeply earthy with overtones of grape, berry or lavender. Lighter strains give the aroma of freshly cut grass, citrus, and pine. This terpene is also found in lavender and other sweet-smelling flowers.
Its healing powers are found in calming and stress relief. Insomnia, anti-depressant, and anti-psychotic conditions are also soothed by linalool. This component also offers anti-inflammatory and anti-convulsant characteristics. This terpene is vital to the manufacturing of Vitamin E. Its dosage should follow a doctor's advice as to the cause of any problem and the vitamin's capability of treating it.
Guaiol
A sesquiterpene involves the molecules in a terpene. Sesquiterpene alcohol is formed when oxygen is entered into the mix. These are found in trees, plants, marine life, and animals. Usually found in cypress pine and the guaiacum tree, guaiol obviously smells pine-ish and woodsy. It makes a great insecticide.
This component has been used since antiquity to heal syphilis, arthritis, and gout. It's also a diuretic, decreases blood pressure, has anti-inflammatory properties, and is an analgesic or pain reliever. The component also offers antimicrobial, antioxidant, antibacterial properties. It's also great for coughs.
This terpene isn't found much in cannabis. It can be obtained, though, to mix with other strains and their terpenes. It's used mostly for research. Some websites state that to use this terpene, the flower should be vaporized. Heating it destroys its healing properties.
Plants of all types along with their essential oils do many things and do them very well. That's why they've been used since time began to heal us. When you break a plant down to its common denominator(s,) you find components that heal us in different ways. Terpenes alone and in combination with other terpenes heal different things while giving us an overall sense of wellness.