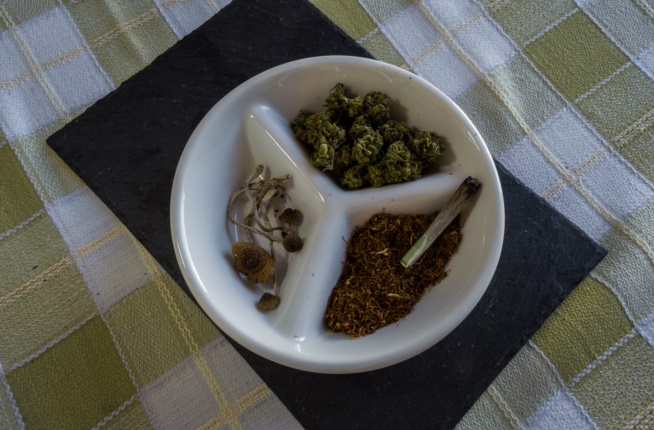 Marijuana is a commonly used recreational drug that is often smoked in a joint-this we know. While it isn't necessary to mix marijuana with tobacco when you're smoking, it's a common practice amongst many users. Saving money being the largest reason for this practice.
But is smoking marijuana with tobacco harmful?
Enhanced Addictive Properties
You may have been brought to believe that marijuana isn't addictive, but it certainly can be for some people. It's highly unlikely that you would become addicted to a physical component (such as with hard drugs); however, some can become psychologically dependent with continued use. There are even physicians that argue with the validity of a "cannabis use disorder". The disorder is so largely accepted that it is added into the DSM (Diagnostic and Statistical Manual of Mental Disorders).
Can adding tobacco increase the potential for a cannabis use disorder? Chances are that you will only develop a cannabis use disorder if you are prone to addiction; however, adding tobacco can greatly increase your odds of developing two addictions. Tobacco turns into an addiction for anyone who uses the substance for a period of time. Typically, you only have to smoke cigarettes for a month to gain a mild addiction that can turn into one that's on pare with being addicted to heroin. Adding marijuana to tobacco does nothing to decrease its addictive properties.
Is There an Upside?
Tobacco can counterbalance some of the sedating effects of marijuana. It also makes the THC from marijuana less potent as it is mixed with nicotine. Many who mix marijuana with tobacco do so to get a stimulating high. But the benefits of smoking tobacco with marijuana don't really make up for the cons.
A Dangerous Level of Chemicals
While marijuana does not contain as many cancer-causing agents known as carcinogens, there are some carcinogens released when marijuana is set on fire to be smoked. Marijuana comes with a relatively low risk of causing lung cancer. It's not associated with causing any of the negative effects that happen to the heart like tobacco is.
So to say, you will be increasing your odds for both heart and lung problems if you smoke marijuana with tobacco.