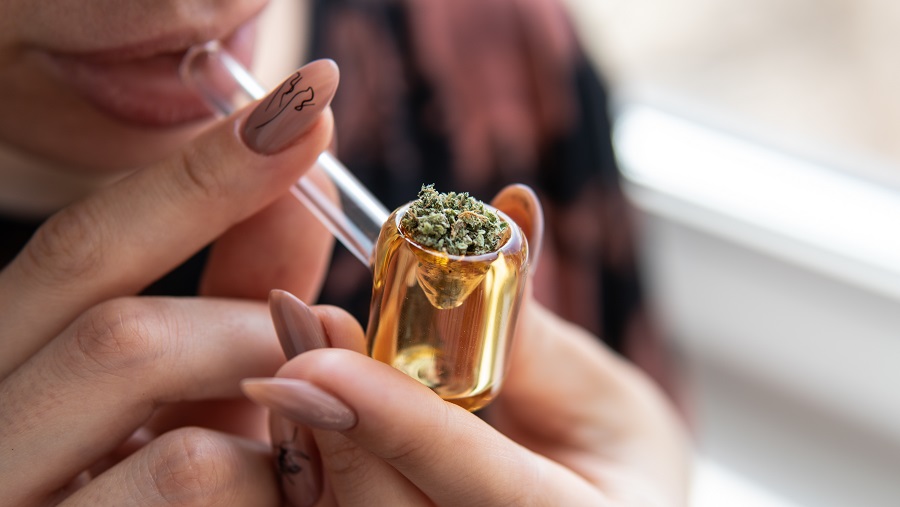 For some people, joints are the most convenient method for using marijuana, and it's easy to understand why – rolling papers are cheap, many people enjoy the aesthetic experience of smoking this way, and a well-rolled joint can be a thing of beauty.
Rolling joints, however, can be challenging at times. Other times, papers may not be handy, and some smokers may simply be bored with rolling joints and are looking for a new way to enjoy marijuana. Whatever the reason, here are 5 alternative smoking methods and how to make them work.
Fruit pipes
Not only are fruit pipes fun and exciting alternatives to joints, but they also add a bit of flavor to the marijuana. While many fruits can be used to construct a makeshift pipe, apples are by far the easiest because of their shape and hollow core. All that is required to make a fruit pipe is a fresh piece of produce and a small device like a chopstick to hollow out the core.
Gravity Bong
Harness the incredible power of gravity and repurposed plastic to create your own ultra-powerful gravity bong. To create a homemade gravity bong that delivers powerful rips, you'll just need a few materials: a large bucket, an empty 2-liter bottle, and a small metal device to serve as the bowl at the top (a socket from the hardware drawer is a great choice).
Vaporizers
Vaporizers do all the work for you, extracting THC-filled vapor from the buds and delivering the goods. The science indicates that this smoking method is less harmful than smoke. The vapor is certainly less abrasive, so this is a great option for cannabis users who often cough during smoking sessions. Vaping is a pricier option than other joint-free smoking methods, but for chronic smokers, it could prove to be a good investment.
Glass Bowls
You've probably seen these smoking devices sold in gas stations or music festivals. Smoking through glass is a cleaner option than joints because there is no inhalation of burnt paper along with the marijuana smoke. In addition, glass bowls can last a long time and there's no need for extra materials to smoke – just the bowl and a lighter, eliminating the need for late-night runs to the convenience store.
Dabs-This THC concentrate has several nicknames – shatter, dabs, etc. This substance is extracted using a solvent like CO2 or butane. The "impurities" are stripped away and pure THC, the active ingredient in marijuana, remains. Many people prefer dabbing to conventional smoking because it is quicker and the high is significantly more intense.
These are just a few quick and easy examples of how to get high without joints, but they are far from the only ones out there.