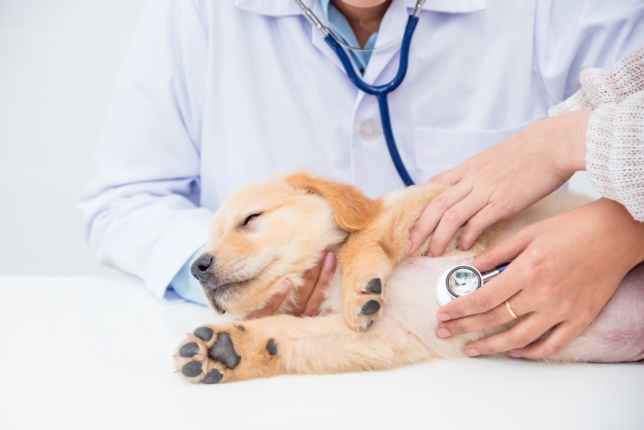 In recent years, there has been a sharp increase in cases of pets becoming sick after exposure to weed. Early detection of these effects could potentially save your pet's life. Here's what makes cannabis toxic to pets and how you can spot signs of intoxication.
How Does Cannabis Effect Pets?
Unlike in human beings, weed is actually toxic to cats and dogs. Dogs especially have a large number of receptors that THC binds to. THC is lipid-soluble, which means that it is temporarily stored in fatty tissues such as the liver and brain after exposure or ingestion.
Once the weed exposure has occurred the nervous system is affected as well as neurotransmitters in the brain. The only way for the animal to recover is for the THC to be excreted from the body. It's partially excreted via feces, and a smaller portion of it is processed and removed through the kidneys.
How Does Weed Exposure Occur?
Cats and dogs can be exposed to cannabis via eating the actual plants, edibles, oils, or other products that are cannabis-derived. They are also extremely susceptible to intoxication via inhaling secondhand smoke from their owners smoking weed.
What Are Signs off Cannabis Intoxication In Pets?
There are numerous bodily effects that make cannabis toxic to pets. Some signs and symptoms that indicate your pet has been exposed to cannabis and may be suffering intoxication can include:
Stumbling/being uncoordinated
Pupils become dilated
Incontinence
Tremors
Changes in heart rates
Whining/Agitation
Temperature increases or decreases
Slowed breathing
Vomiting
Coma
The severity of the effects will depend on variables such as age, body size, breed, and overall health of the animal.
How Is Cannabis Intoxication In Pets Treated?
Intoxication is not always fatal in pets. Getting the pet the proper treatment in a timely manner can help to protect it and lessen the chances of fatality.
Treatment options include:
IV fluids for hydration and nutrition
Medications for heart rate
Medications for anxiety
Oxygen
Blood pressure monitoring
Activated charcoal
Ventilator or respirator
The treatments will depend on the severity of your pet's condition upon arrival at the vet. It's also crucial that you mention if you think your pet may have ingested chocolate or Xylitol. Ingestion of these items is dangerous in and of itself and requires different treatment methods than cannabis intoxication.
How To Prevent Cannabis Intoxication In Pets
Some methods that may help keep your pet safe include:
Storing cannabis out of reach of pets
Keeping pets away from secondhand smoke and in well-ventilated rooms
Storing cannabis in locked cabinets or low easy-to-reach drawers if you have pets that can open them
It's easy to keep pets safe with a little foresight and planning. If you practice a few precautions, you'll be able to enjoy your weed and you won't have to worry about emergency vet trips.