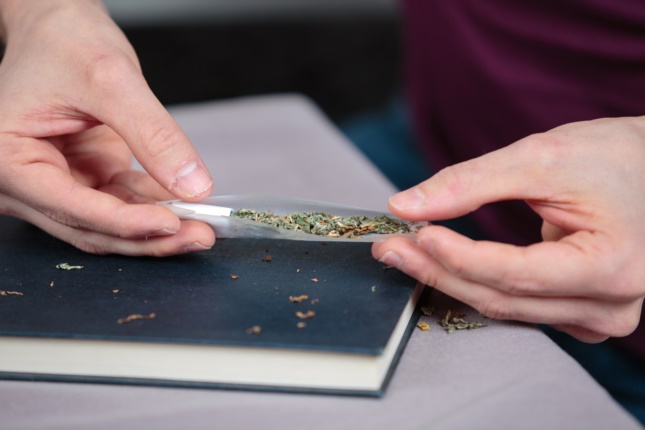 Rolling a spliff can be a turnoff for cannabis users who hate the taste or want to stay away from the harmful effects of tobacco. Other users simply prefer to experience the benefits of other herbs instead. There are numerous herbs for you to try in joints and blunts instead of potentially addictive tobacco. Here are a few non-tobacco options for you to try.
Tobacco Replacement Options:
1.Lavender: Lavender is far more than a pretty flower. It's known to have numerous health benefits. Adding lavender to your joint is said to decrease nervousness and alleviate insomnia. It also contains a terpene called linalool which adds a pleasant taste to the experience.
2. Catnip: Catnip is mostly known for its effects on cats. It affects humans differently. Adding it to a joint can give a sedating effect. You may also feel less stressed and more relaxed afterward.
3.Sage: Sage has been used medicinally and spiritually for millennia. Modern medicine has shown it's effective in alleviating numerous conditions or issues. It has a pleasant, earthy smell. It also may help your joint burn in a more controlled way and impart calm and relaxation.
4.Rosemary: Rosemary is an herb commonly used for cooking because of its delicious taste and scent. It has also been found to have health benefits. Adding it to a joint may give a boost in cognition. It's also been proven to ease inflammation and has positive effects on the immune system.
5.Damiana: Damiana is a shrub whose leaves have been used medicinally for quite some time. Its most notable trait is increased sexual desire and enjoyment for both men and women. It's also known to give users elevated, uplifted moods and has even been shown to help ease depression.
6.Kratom: Kratom is from the leaves of a tropical evergreen tree. It's been used medicinally for hundreds of years. The effects of this plant are dependent on the dosage consumed. A small dose of 1-5 grams gives a stimulating effect. Higher doses between 5-15 grams can induce a sedative-like effect. Kratom is slightly controversial because there have been cases of it having negative effects on users who have certain health issues or take certain medications. If you want to try kratom, make sure you research it well to ensure your safety.
7.Kanna: Kanna is an herb that's indigenous to South Africa. It's been known to give users a boost in confidence, lessen anxiety, and increase overall mood. Its effects will vary depending on the dosage consumed. Lower-end doses usually produce stimulating effects. Higher doses tend to produce a more sedative-like effect on users. Kanna can potentially enhance the effects of cannabis as well. One precaution is that using Kanna can increase blood pressure temporarily.
There are tobacco replacement options for pretty much anyone. These plants have been used for hundreds or thousands of years, but it's important to look at their effects and potential interactions before using on in your next smoke session.