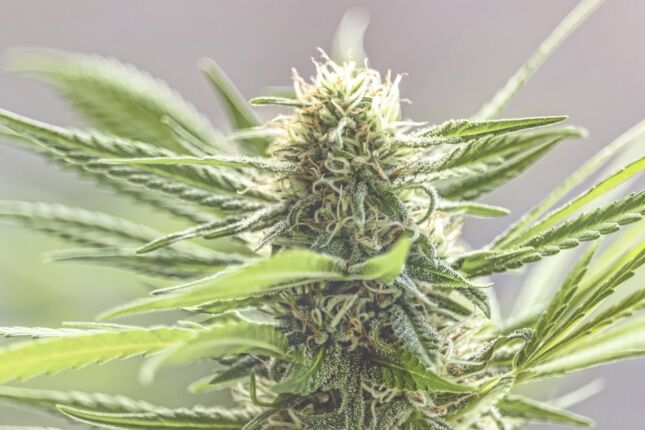 White Diesel Strain is a popular hybrid strand deriving from White Widow and NYC Diesel. It's known for creating a high that gives your head a buzz while also relaxing your body. This widely sought after strain has several great attributes and is becoming a favorite amongst cannabis users for both medical and recreational purposes.
60/40 Indica/Sativa Strain
White Diesel is a 60 percent Indica and 40 percent Sativa strain with a strong scent, tasty citrus flavor, and several medicinal benefits.
THC and CBD Levels
While there is little to no CBD in this strain, the THC levels in this plant can be as high as 22 percent. Higher than average THC levels can allow you to soar through your day, and its unique makeup allows users to remain focused.
Smell and Taste
The pungent and noticeable scent of NYC Diesel puts out its signature gas smell, and White Widow adds its signature piney smell to create a distinguishable aroma you will instantly recognize. Its flavors are also very noticeable and very rich, and you can expect to notice grapefruit and lemon flavors that create a delicious experience.
Origin and Growing Process
The combination of the Dutch White Widow and American NYC Diesel was made possible by White Label Seed Company out of the Netherlands. Crystalized white trichomes lighten up its deep green leaves and buds that contain touches of pastel yellow. Vibrant orange hairs on the buds help further create an even more beautiful plant.
Organic soil with compost will work great for when cultivating this plant. You can expect to see maturity with 50 to 65 days. The plant will flourish in outdoor and indoor growing operations. However, White Diesel works best in outdoor climates that have a dry, Meditteranean-like feel.
Strain Effects
Users praise the strain's ability to help them feel relaxed and focused, as well as its euphoric calming effects.
White Diesel is also known for helping with gastrointestinal issues and depression. Other treatment recommendations include pain and anxiety relief as well as appetite production.