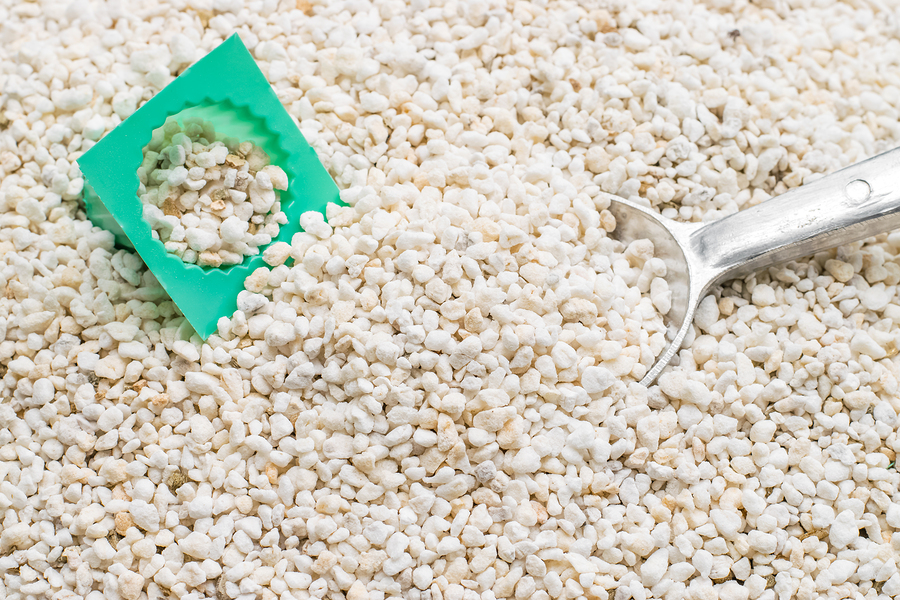 If you're working on improving your growth media, you've probably heard mention of perlite. Different brands of perlite are popping up, and some even cater specifically to cannabis growers. However, since perlite isn't an essential nutrient, you might be confused about why it's important. Your plants don't need perlite, after all. So why use it? What does it even do?
What Is Perlite?
If you look in standard potting soil, perlite is the little white pellets you find throughout. It looks like Styrofoam, but it's actually a naturally occurring mineral found near volcanoes. When processed, it expands a lot like popcorn, which is why you can powder perlite pellets with your fingers.
The benefits of perlite come from that expanded form. The air that ends up inside the nooks and crannies of processed perlite is great for roots. Perlite also helps retain water and keeps roots from getting waterlogged.
The biggest problem with perlite is that adding too much can make your plants too dependent. Improving drainage is great, but if your medium drains too quickly, your plants might dry out. If you start out using a larger ratio of other media to perlite, you can add more later if needed.
How To Use It
There are several ways to use perlite effectively in your growth medium. You can either use perlite as part of a hydroponic growth medium or you can add it to soil. At about $20 for four cubic feet, it's a low-cost amendment either way.
Use As An Hydroponic Medium
Combined with coco coir, perlite is great for hydroponic use. The drainage capabilities of perlite mesh well with the moisture retention of coco coir. The perlite keeps the coir from compacting, allowing roots to expand more freely. Meanwhile, the coir mitigates perlite's tendency to drain too quickly on its own, keeping roots moist even if you use a tidal system. Plants do great at with a 1/1 ratio of perlite to coco coir. Other hydroponic mediums can be blended with perlite, but they don't mesh quite as well.
If you keep plants submerged in water at all times, perlite can be great as a hydroponic medium on its own. It's light, it won't interact with any nutrients in the water, and it'll help keep your plants stable. Just remember to rinse your perlite before you put it in your system. Otherwise perlite dust can accumulate and clog pipes.
Add It To Soil
Perlite is inert, which makes it unsuitable for use as a growth medium without hydroponics. However, adding some perlite to soil can improve your growth rates. Your cannabis plants need air at the roots in order to grow efficiently, and perlite is great at keeping your roots aerated.
Adding perlite also keeps your grow pots a little lighter, and helps everything drain quickly. Working inside means that moving your plants is an occasional necessity. It also means that the only drainage your plants get is your responsibility. Including perlite in your soil makes both of these happen more easily. Adding anywhere from 10-50% perlite to your soil can help. Just remember that the more perlite you add, the more regularly and frequently you may need to water.
Perlite is a useful addition to your growth media, and it isn't expensive either. There's a reason that it's so commonly added to standard potting soil mixes that you can find in stores. By added some perlite to your next indoor cannabis grow, you can increase your yields simply and effectively.