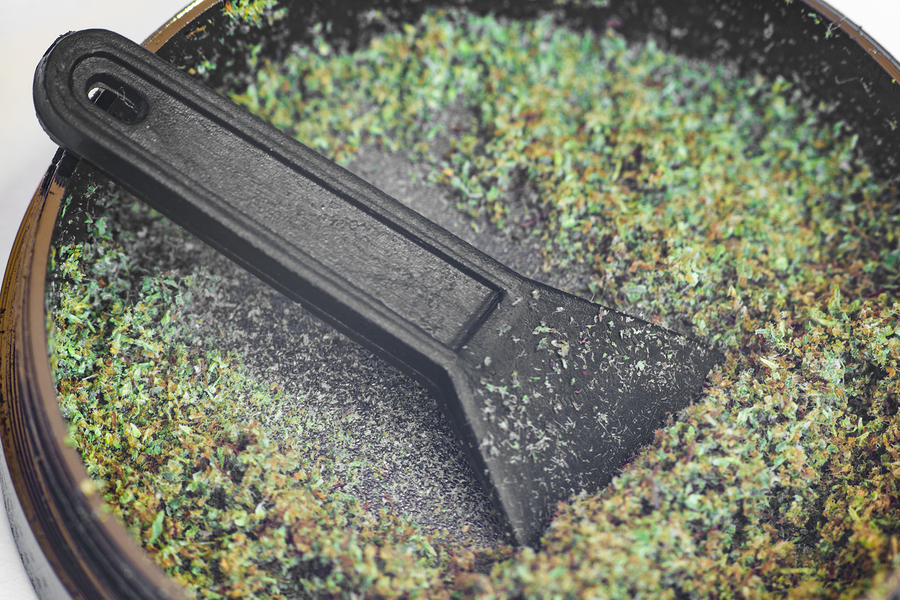 Kief and Hash both come from the cannabis plant. Although their effects differ, they both provide medicinal and recreational benefits. Depending on personal preference, either one can be used to provide the physical effects that the cannabis plant is both known and loved for.
What Is Kief?
Kief is the accumulation of resin from smoking marijuana. The trichomes, bulbous glands that come from late-stage cannabis, can be extracted from the plant to form Kief. This is a particularly powerful type of cannabis.
Because of the high concentration of cannabinoids in kief, this type of marijuana is more potent than what is often used. Kief can often be identified by its shimmery appearance. Generally, it's a light beige or blonde color that gives off a strong scent.
Why Use Kief?
Kief is frequently used for recreational purposes. Since it has a higher potency than regular marijuana, the THC is more accessible at a quicker rate. In addition to its calming effect, it also provides a less-harsh smoking experience.
Kief can be collected at home using a weed grinder and sifter. Once collected, it can be used in a variety of ways.
What Is Hash?
Hash is also made from the resin of a cannabis plant. Generally, hash is ingested through the mouth, but it can also be smoked. Hash is a chemical-free substance that is used to create an intense feeling of euphoria while easing physical pain. Although the experience can vary depending on the person, hash delivers a longer and more intense sensation than regular marijuana.
Cannabis Kief vs Hash: What Is The Difference?
Kief and hash are both derived from marijuana. There are many types of hash available, but they are generally formed in the same way. Kief contains crystals that coat the cannabis bud and their trichomes can be compressed into hash. Since hash is further concentrated from Kief, it is extremely potent.
Hash is frequently ingested or used in an oil form. Using wax or oil allows the substance to be used through a vaping device or dab rig. Kief can be used in a variety of ways. Since Kief is ultimately a fine powder, it can be sprinkled on marijuana or even in a latte.
When discussing cannabis kief vs. hash, the structure of cannabis matters. Kief is extracted from marijuana, but hash is a form of concentrated kief. While Kief may be more potent than most strains of marijuana, hash is the more intense choice of substances.
Both kief and hash are produced by the cannabis plant to form a strong and long-lasting experience. For a slightly less intense feeling, kief is usually recommended. For those who want a longer lasting, more intense high, hash has been used for decades in places all around the world. For both physical pain and recreational use, these two methods of relief can provide deep enjoyment.