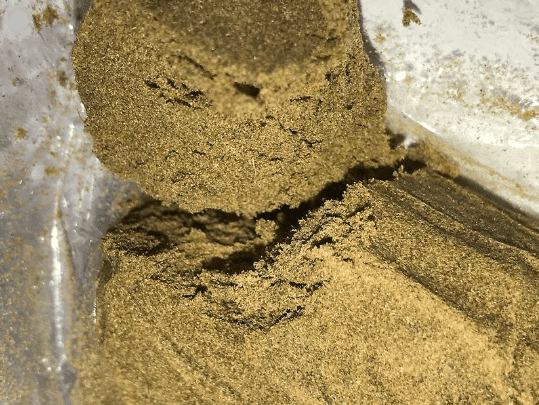 In recent years the methods of using cannabis have become more diverse and specialized. A few examples being cbd concentrates, capsules, topical ointments, and different varieties of hash. These products are now commonly available to consumers. Although, there is one particular type of hash that requires special knowledge and artisan skills called dry sift hash.
This variety of hash is appreciated in the cannabis community due to its excellent terpene profile and artisanal production. Similar to kief, dry sift hash is a marijuana concentrate created by a hands-on process of directly removing trichomes from the cannabis plant. Trichomes are the fine hairs you will find on marijuana. All of the psychoactive, intoxicating and other characteristics of cannabis are a result of these hairs on the surface of the cannabis plant.
Positively, the process of producing dry sift hash is affordable and it can be consumed easily in many different ways; however, it's an involved process.
How's It Made?
Dry sift hash is produced by hand sifting dried marijuana using very fine and different sized screens. The dried cannabis is hand-sifted over and over using different screens that become progressively finer. Due to the time and attention given in the process, cannabinoids can be cultivated in a more effective way which results in a higher amount of trichome heads removed from the cannabis plant.
Once the final and most fine screen is used to sift the dried cannabis, the extremely fine hash is collected and is ready to be consumed. Because of the hand-made quality of the hash, it's known for its pronounced psychoactive effects and terpene profiles.
How Is It Smoked?
Fortunately, this dry sift variety of hash can be consumed in a variety of different and convenient ways. The versatility of this hash makes for an easy time enjoying it. Because of its very fine powdered form, this hash can be smoked like dab by forming a small slab with the hash powder.
Once you have formed the slab, use the hash in your dab rig like normal. Or, if you are looking for a way to add a new element to a reliable tradition, sprinkle hash on your cannabis within a joint or on top of a packed bowl.
Luckily, it's affordable to produce artisan quality hash and due to its powdered form, it can be used in many different, easy ways. The production of hash that's made using the dry sift method is quite involved and is a completely hands-on, tactile and artistic endeavor.
By harnessing the deep potential of cannabis by directly cultivating the trichomes on the surface of the plant, dry sift hashish creates a unique and specialized cannabis experience. Cannabis users with an interest in the more refined side of the cannabis culture will find dry sift hashish's terpene profile and psychoactive effects to be on a higher level than most.