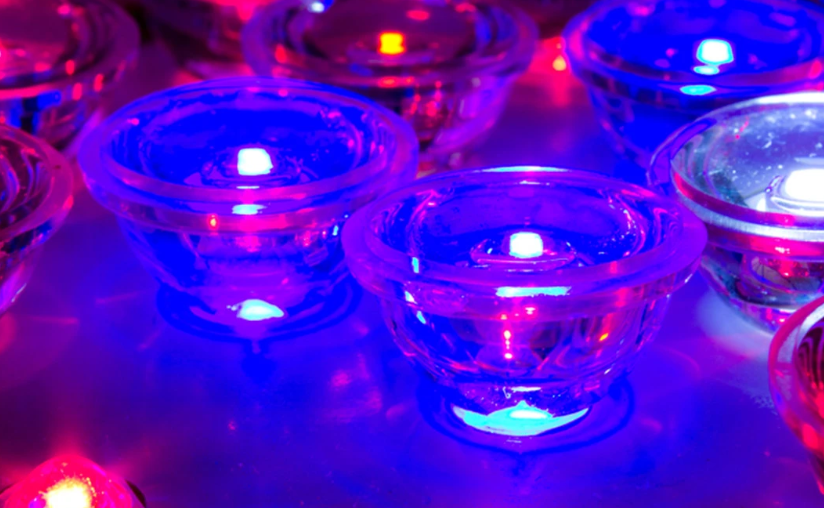 COB LED grow lights are all the new rave in the world of cannabis growing, and for good reason. Any cannabis grower knows that there are three primary ingredients to help healthy cannabis plants grow: water, soil, and light. For indoor cannabis gardens, it's easy to provide two of those things. You won't struggle to bring water and soil inside, after all. However, if you're trying to grow anything indoors, you'll find that lighting can make or break your cannabis yields.
Today, COB LED grow lights are incredibly popular. If you're considering new indoor grow lights, or if you're starting your indoor garden for the first time, you might be wondering what all the fuss is about. Well, there are a lot of reasons people like COB LEDs, but let's start at the beginning.
The Importance of the "Right" Lighting When Growing
Light is important to all plants, of course. Plants use light to fuel photosynthesis, which fuels the plant similarly to how food fuels animals. However, getting the right lighting is especially important for cannabis growers, because the lighting cycle affects how the plants grow.
Cannabinoids, the chemicals for which cannabis is most often grown, are found throughout the plant. However, these chemicals are most concentrated in the unfertilized flowers, or "inflorescences," of female plants. That means that getting your cannabis plants to flower as much, as quickly, and as healthily as possible is key to a good harvest.
Cannabis plants flower when they sense that winter approaching. As winter is signaled by daylight hours getting shorter, you can have flowering cannabis plants in June if you shorten the length of their "day."
The spectrum of light also affects how cannabis plants grow. Blue light helps the plant itself grow strong and healthy, while red light during the flowering stage helps induce large inflorescences. Both are important because a plant with weak vegetation cannot support many flowers. On the other hand, a strong cannabis plant that doesn't flower is essentially hemp, and not useful for most growers.
What Are COB LED Grow Lights?
COB stands for "chip on board." In a COB LED unit, multiple tiny LED chips are combined on a single board made of copper or ceramic material in order to make a single light. Unlike other LED lights, you can't see the individual bulbs in a COB unit – unless you keep the light very dim, it looks like a single panel.
The biggest technological improvement found in COB LEDs is the extremely high packing density. By fitting more LEDs in the same amount of space, COB LEDs allow for the light generated to be brighter or generate more lumens per square inch than other LED setups, let alone other types of lightbulbs.
Advantages of COB LED Grow Lights
This high lumen density means that your plants will be able to photosynthesize efficiently, which translates to healthy, quick-growing crops. You also have more control over the light cycle with a COB LED. The brighter the light during the peak of your growing season, the easier it is to dim the light and guide your plants into flowering.
You're also able to control the color (aka color temperature or wavelength) of the light, which will help guide your cannabis plants through the growing season.
Another bonus of LED lights is their energy-efficiency. The main reason LEDs are so energy-efficient is because they don't heat up like other lights. This lack of heat-production is helpful for several reasons. First, since most of the electricity the light uses is turned into light instead of waste heat, they use less electricity to generate the same amount of light. Second, you don't need to worry about venting excess heat or accidentally cooking your plants.
You can control the temperature of your growing room without having to take into account the banks of lights.
Third, LEDs last much longer than incandescent or CFL bulbs, because they aren't damaging themselves with waste heat. An average LED will last 50,000 hours, compared to CFL's 20,000 hours or incandescent bulbs' 2000. Finally, if you're interested in building a sustainable operation, LEDs are completely recyclable, unlike any other kind of light.
Disadvantages of COB LED Grow Lights
However, there's a reason COB LEDs haven't completely overtaken other types of lightbulbs. The technology necessary to mount the LEDs so closely together is more expensive than most other lights, including other LED light formats.
COB LEDs also produce directional light, meaning that they shine light in a certain direction, instead of in every direction. Essentially, they cover a smaller area than traditional lighting systems, but their light is more concentrated. Many systems take this fact into account, but it's important to keep in mind when you're placing your cannabis plants.
One last aspect to keep in mind is that LEDs are delicate. In particular, LEDS are heat sensitive, and can be damaged by high temperatures. A cooling system for the lights is necessary for warm climates, though it doesn't need to be as robust as with other traditional lighting rigs. Cheap arrays tend to change colors as they age, which will give you less control over the specific color temperature of the lights and may make controlling the growing season hard. However, more professional rigs don't have this problem.
 COB LED Lights vs. Other Types of Grow Lights
There are several other common types of indoor grow lights on the market. Most of these are initially cheaper than COB LED light rigs, however, chances are high that they'll need to be replaced more often.
HPS Lights
For example, high-pressure sodium (HPS) lights are long, narrow tubes full of xenon gas, sodium, and mercury. Most HPS grow lights produce light in the yellow and red portions of the spectrum, compared to COB grow lights, which can produce throughout the light spectrum.
This makes HPS lights great for triggering the flowering stage of cannabis plants, but mediocre at growing strong plants at the start of their life cycle. Many use HPS lights as supplements to other lights because of this.
HID Lights
HPS lights are one variation of high-intensity discharge (HID) lights. Other types include metal-halide and mercury vapor lights. Mercury vapor lights produce a narrower spectrum than HPS lights, while still containing toxic mercury and having a shorter lifespan. Metal halide, on the other hand, produces light in the blue and violet portion of the spectrum.
This triggers healthy vegetation growth, and some indoor growers use both metal halide lights and HPS lights in cooperation to grow successful cannabis crops. However, the lifetime cost of this will be much greater than that of COB grow lights, because of how often they have to be replaced.
CFL Grow Lights
CFL bulbs were very popular for a short period of time. However, CFL lightbulbs are not easily recyclable, and their spectrum is much narrower. They tend to grow smaller plants as well, because they put out significantly less light intensity than COB LED grow lights.
Understanding the difference between the various types of indoor grow lights can save you a TON of frustration when it comes time to set up your indoor grow spot.