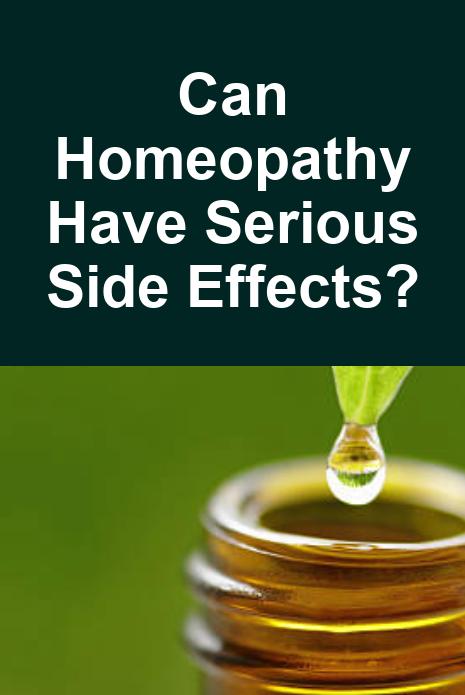 Homeopathy is often hailed as a natural and safe alternative to conventional medicine. But, can this centuries-old practice have serious side effects? This article delves into the potential risks of homeopathic treatments and separates fact from fiction.
Understanding The Concept Of Side Effects
Before delving into the potential side effects of homeopathy, it's crucial to understand what side effects actually are. Side effects are unwanted or unexpected reactions that occur as a result of using a particular treatment or medication. These can range from mild symptoms like drowsiness or an upset stomach to more severe reactions that can be life-threatening.
When it comes to homeopathy, the concept of side effects can be a topic of debate. Homeopathic remedies are prepared through a process of dilution, where substances are repeatedly diluted and succussed (shaken vigorously). Proponents of homeopathy argue that this process renders the remedies safe and free from side effects, as the original substance is diluted to a point where it is no longer present in a significant quantity.
Common Misconceptions About Homeopathy And Side Effects
There are several common misconceptions surrounding homeopathy and its potential for side effects. One of the main misconceptions is that homeopathy is entirely safe and has no associated risks. While it is true that the dilution process reduces the concentration of active substances, it does not mean that homeopathy is entirely risk-free.
Another misconception is that homeopathy is the same as herbal medicine. While homeopathy may use some herbal substances in its remedies, the two practices are fundamentally different. Homeopathy relies on the principle of "like cures like," while herbal medicine is based on the use of whole plants or plant extracts for medicinal purposes.
Research On Homeopathy And Its Potential Side Effects
The research on homeopathy and its potential side effects is a complex and controversial topic. Critics argue that there is a lack of scientific evidence to support the effectiveness of homeopathy and its safety profile. On the other hand, proponents point to studies that suggest positive outcomes and minimal side effects.
One study published in the British Journal of Clinical Pharmacology analyzed adverse drug reactions reported in homeopathic provings and found that the majority of reactions were mild and self-limiting. However, it is important to note that this study focused on a specific aspect of homeopathic practice and may not provide a comprehensive understanding of all potential side effects.
Case Studies Of Reported Side Effects From Homeopathic Treatments
While the overall number of reported side effects from homeopathic treatments is relatively low compared to conventional medicine, there have been cases where homeopathy has been associated with adverse reactions. These cases highlight the importance of proper regulation, quality control, and individualized treatment.
One case study published in the Journal of Medical Toxicology reported a severe allergic reaction in a patient who used a homeopathic remedy containing arnica, a herbal substance known to cause allergic reactions in some individuals. Another case study documented liver toxicity in a patient who self-medicated with a homeopathic remedy containing high levels of a toxic substance, highlighting the risks of improper diagnosis and self-medication.
Factors To Consider When Evaluating The Safety Of Homeopathy
When considering the safety of homeopathy, several factors need to be taken into account. Firstly, the quality and regulation of homeopathic products play a crucial role in minimizing the risk of side effects. Proper dilution and potentization processes, as well as adherence to manufacturing standards, can help ensure the safety of homeopathic remedies.
Secondly, individual factors such as underlying health conditions, allergies, and sensitivities need to be considered when choosing homeopathic treatments. Consulting a qualified homeopath who can assess your specific health needs and provide personalized recommendations is essential in minimizing the risk of adverse reactions.
How To Minimize The Risk Of Side Effects In Homeopathic Treatments
To minimize the risk of side effects in homeopathic treatments, it is important to follow certain guidelines. Firstly, always consult a qualified homeopath who can accurately diagnose your condition and prescribe appropriate remedies. Self-medication without proper knowledge and understanding can lead to exacerbation of symptoms or potential side effects.
Secondly, inform your homeopath about any allergies, sensitivities, or pre-existing health conditions you may have. This will help them tailor the treatment plan to your specific needs and minimize the risk of adverse reactions.
The Importance Of Consulting A Qualified Homeopath
Consulting a qualified homeopath is crucial to ensure the safe and effective use of homeopathy. A qualified homeopath has undergone extensive training and possesses a deep understanding of homeopathic principles and practices. They can accurately assess your health needs, recommend appropriate remedies, and monitor your progress to ensure optimal results without side effects.
It is important to note that self-medication or seeking advice from unqualified individuals can lead to potential risks and ineffective treatment outcomes. Homeopathy, like any form of medical treatment, requires expertise and knowledge for safe and effective use.
Alternative Treatment Options To Consider
While homeopathy has its proponents, it is essential to explore alternative treatment options as well. Conventional medicine, herbal medicine, acupuncture, and naturopathy are just a few examples of other complementary and alternative therapies that may be worth considering. Each treatment modality has its own set of benefits and risks, and it is important to consult with qualified practitioners to determine the most suitable approach for your specific health needs.
Conclusion: Weighing The Risks And Benefits Of Homeopathy
In conclusion, homeopathy can have potential side effects, albeit in rare cases. While the dilution process used in homeopathic remedies reduces the concentration of active substances, it does not eliminate the possibility of adverse reactions. Proper regulation, quality control, and individualized treatment are key to minimizing the risk of side effects.
Ultimately, the decision to use homeopathy should be made after careful consideration of the potential risks and benefits. Consulting a qualified homeopath and exploring alternative treatment options can help individuals make informed decisions about their health and well-being.